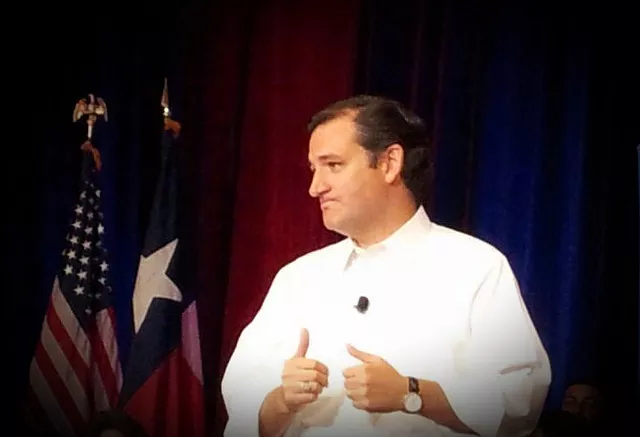 Flickr Creative Commons
Ted Cruz wants to keep Syrian refugees out of the U.S.
Days after Gov. Greg Abbott said he supports keeping Syrian refugees fleeing from their war-torn homeland out of Texas, some of the state's politicians floated even more drastic measures.
Sen. Ted Cruz, also a presidential candidate, plans to file a bill that would ban Muslim Syrian refugees from entering the U.S. He has also advocated a religious test to ensure that potentially radical, violent Muslims don't enter the country.
President Barack Obama said he won't direct State Department officials to change their plans of admitting 10,000 Syrian refugees into the U.S. next year — an idea that Cruz finds dangerous and absurd.
"It is the height of lunacy for a government official to welcome in tens of thousands of refugees when we know that among them will be ISIS terrorists," Cruz said to reporters today in Washington.
After Obama called Cruz's idea of a religious test "shameful," Cruz chastised the president for name calling, and challenged him to a debate on the Syrian question. Obama hasn't accepted.
Few conservatives support Cruz's ideas for a test, but other Lone Star State lawmakers have followed his lead on keeping Syrian refugees out of the U.S.
Texas Reps. Lamar Smith and Brian Babin, both Republicans, today
called for a "temporary suspension"
of all refugee resettlement in the U.S. They cited the possibility of terrorists infiltrating the country both from overseas and through the southern border.
"[C]ongressional action to protect American citizens from Islamic State terrorists must acknowledge vulnerabilities in our overseas vetting process as well as our domestic security vulnerabilities," the statement said. "Islamic State terrorists can just as easily pose as illegal aliens crossing our southern border as they can refugees fleeing a war torn country overseas."
None of these efforts will become law though. Obama released a statement today that even if a bill like Cruz's passed through both chambers of Congress, he would
veto it
.