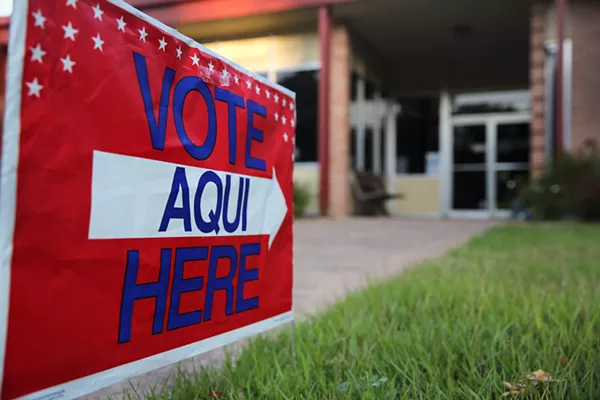 Texas voters' views don't necessarily line up with either party, according to a new poll.
Texas voters want tougher gun laws, they want the Dreamers to stay and they support legalizing weed by nearly a 2-1 margin, according to a
recent Quinnipiac University Poll
.
Not exactly the results you'd expect from a state that went to Trump by 9 points and considers barbecued chicken a vegetarian option on restaurant menus. But, hey, we don't all starch our Wranglers and drive pick-em-up trucks, do we?
More than anything, the independent poll suggests the state's voters aren't in lockstep with either party on the top issues of the day.
Take immigration, for example.
Of the those polled, 73 percent said undocumented immigrants illegally crossing the Mexico border is an important problem and 60 percent are O.K. with using the National Guard to patrol the border. However, 53 percent oppose building a border wall and 79 percent think Dreamers, undocumented immigrants brought here as children, should be permitted to stay and eventually seek for citizenship.
"Texas voters think immigration is the most important issue to their U.S. Senate vote, but their views don't fit exactly in either party's corner," said Peter A. Brown, assistant director of the Quinnipiac Poll.
When it comes to gun laws, Texans also shoot holes in some expectations. Fifty-five percent support stricter U.S. gun laws and 94 percent are in favor of background checks for gun buyers.
And since we teased you with weed at the top of the story, here's how Texans feel about the devil's lettuce: 61 percent say possessing small quantities should be legal, compared to just 34 percent of the killjoys who don't.
Stay on top of San Antonio news and views. Sign up for our Weekly Headlines Newsletter.