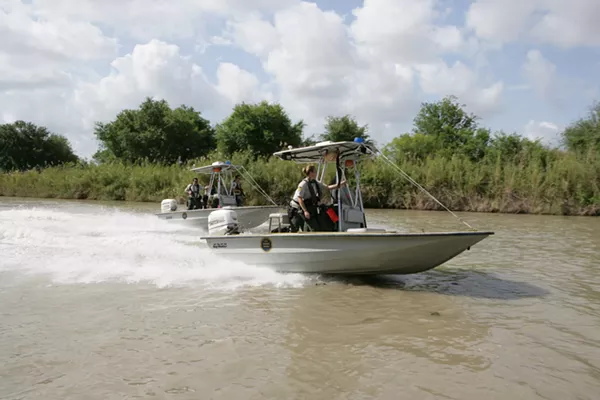 The Texas Department of Public Safety will get more resources for it.
And the Texas National Guard ain't going anywhere.
Smugglers will face more charges than they typically get when caught.
Talking about that seemingly perennial Lone Star State political issue: Border security.
State leaders took it down to the wire (the legislative session ends next week), but after finally reaching an agreement, Texans who feared the state would suddenly quit investing millions in state funds to further beef up the boundary with Mexico can now let out a big sigh of relief.
The Texas House
approved a bill
on Thursday expected to pump state border protection efforts by about $310 million. The measure already cleared the state Senate, so all that remains now is for Gov. Gregg Abbott to give it his seal of approval.
That should come rather quickly, given that Abbott had declared border security one of his top priorities coming into office this year.
Without a doubt, the state agency that has benefited the most from Texas border security efforts is DPS. And that's not going to change for at least four more years, when its role supporting federal agencies like the Border Patrol will come under review.
For now, not only will it keep getting more manpower and equipment, but
the new bill
calls for DPS to open new checkpoints for cars heading into Mexico to search for illegal contraband. But that's a task
already handled by federal border agents
, so it's unclear whether DPS would work in conjunction with them or lead a separate effort.
The argument for Texas' ongoing, years-long border security mission is that national leaders in Washington simply aren't doing enough.
"We are going to step forward where Washington fails," State Rep. Dennis Bonnen, R-Angleton, told the Texas Tribune.