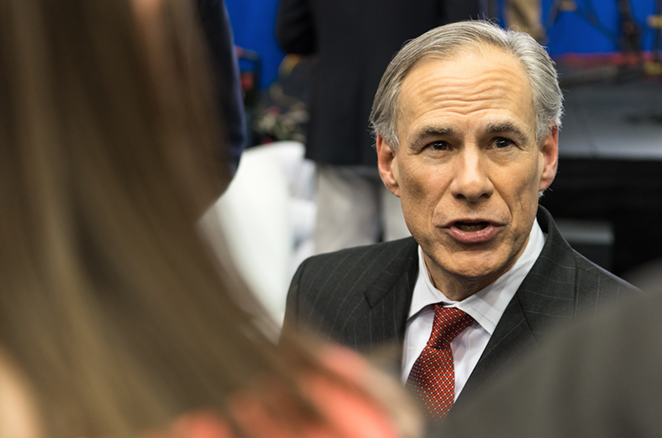 Shutterstock
Governor Greg Abbott
It was the cat hair that led authorities to the woman who made the bombs.
Julia Poff, a 46-year-old woman from Sealy, Texas, is facing charges for mailing homemade explosives on October 2, 2016 to former President Barack Obama and Governor Greg Abbott. Abbott is the only of the two who opened the package, but the explosive didn't go off because he "did not open it as designed," according to
court records
. Poff also mailed a third homemade bomb to the Social Security Administration.
Poff appeared to have targeted Abbott because she inexplicably blamed him for her not getting support from her ex-husband during Abbott's time as Texas' attorney general. It appears the package to the Social Security Administration was motivated by Poff's previously denied applications for Social Security benefits.
The motive behind the bomb intended for Obama was less complex: she simply said she did not like him, according to court testimony.
Detectives were led to Texas because the bomb intended for Abbott included a cigarette box with a Texas tobacco stamp— but it was the cat hair belonging to one of Poff's cats and found under the address label for the package to Obama that linked her to the crime.
Poff is facing six charges for "mailing injurious articles" and "transporting explosives with the intent to kill and injure." She's being held in a federal detention center in Houston, according to the
Associated Press
.