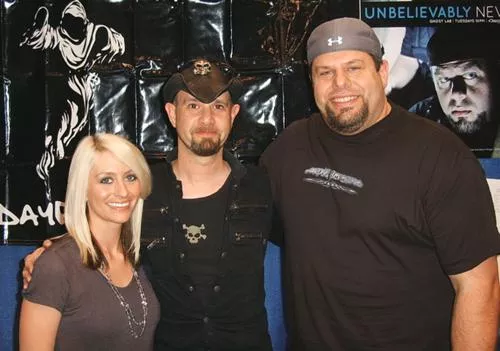 This Saturday, March 19th, hundreds of self-proclaimed ghost hunters and seekers of the strange will descend on the city of Beaumont for the second annual Texas Ghost Show. Last year was a huge success and this time around, the state's premier paranormal gathering promises to be even bigger, with some of the field's top names slated to make appearances.
Christopher Saint Booth of California's infamous Booth Brothers will headline the event. Christopher, (along with his brother Philip) have made names for themselves within the ghost hunting community by directing the hit TV series Spooked for the Sci-Fi Network, in addition to producing many successful, paranormal-based television movies such as The Possessed and The Haunted Boy. In addition, San Antonio's homegrown Ghost Lab crew will make a return appearance to the Texas Ghost Show. Brad and Barry Klinge, local boys who made good by launching a top-rated reality show on the Discovery Network over the past two years, will be joined by teammate Katie Burr, as they discuss some of their investigations of America's top haunts.
One guest whose sure to intrigue is Aron Houdini, a direct descendant of legendary escape artist Harry Houdini. Like his daredevil ancestor, Aron is a world-record holding escape artist who will attempt a death-defying escape from a straight jacket while dangling upside down from a crane in downtown Beaumont! Those familiar with the supernatural realm will recognize the importance of the Houdini legacy, as it pertains to the spirit world.  Other featured speakers will include Father Andrew Calder from the TV show Paranormal State, as well as notable television psychic Tiffany Johnson.
The event will be hosted by Internet radio personalities Brian and Anna Byers (Ghostology) and will feature vendors and presenters from around the state, including Austin's Museum of the Weird, various ghost hunting groups, psychics, aural photographers, and even cryptozoologists. The Texas Ghost Show will be held at the Beaumont Civic Center, 701 Main Street. General admission is $20.
- Ken Gerhard