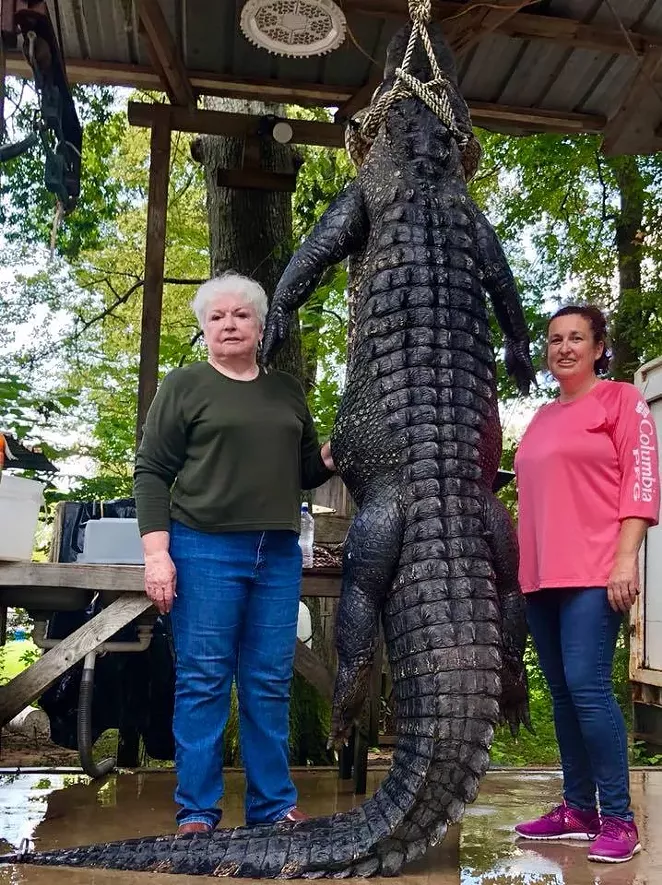 Judy Cochran, 73, can list the following
amongher
accomplishments: great-grandmother, mayor of Texas town and hunting down a 12-foot gator.
Cochran, who lives in Polk County, about 60 miles northeast of Houston, had a vendetta against a gator in her neck of the woods. About three years ago, a gator got hold of her miniature horse and Cochran has been
seeking revenge ever since.
On Sunday, she finally caught the bastard. In line with Polk County's hunting season for alligators, Cochran grabbed her gun and
shot down a 12-foot, 580-pound gator
she believes was responsible for her horse's death.
Cochran has already
taken the gator to her local taxidermist
. She told the
Fort Worth Star-Telegram
that she plans to mount the head and scaly part of the gator's back in her mayor's office, eat the
meat,
and make boots from the rest of the skin.
Stay on top of San Antonio news and views. Sign up for our Weekly Headlines Newsletter.