A
new study
ranks Texas as one of 19 states where residents owe more in student loan debt than their state's total budget.
Student Loan Justice
—
a group advocating for the return of bankruptcy protections for student loans
—
released the study, which compares the most recent Department of Education student loan data with the most recent state budget data from the National Association of State Budget Officers.
Interestingly, the majority of the states where student debt outstripped state budgets — 13 of the 19 — were states Donald Trump won during the 2016 election.
Texas,
home to approximately 3.6 million
student-loan
borrowers, r
anked 10th in terms of student-loan debt as a percentage of state budget.
Georgia had the dubious distinction of ranking at the top since its state budget of $48.2 billion and $81.5 billion in student loan debt gave it the worst percentage.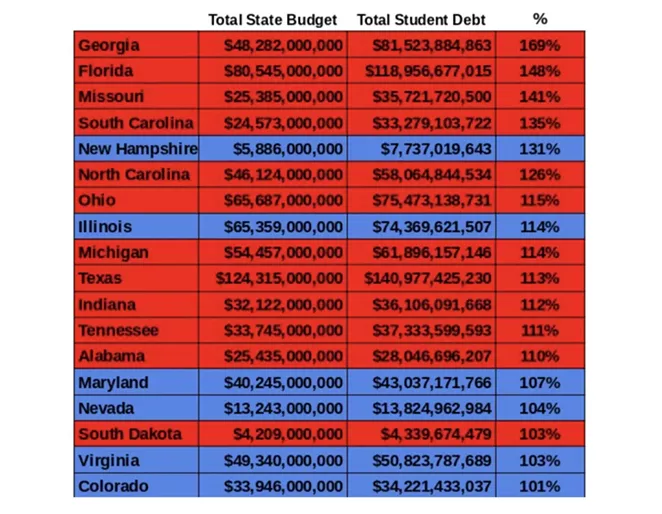 Courtesy / Student Loan Justice
The nation carries around $1.6 trillion in total student-loan debt, with approximately $100 billion in annual interest, according to
Student Loan Justice.