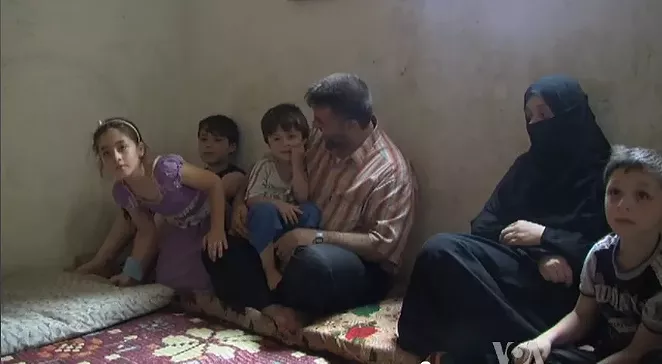 Wikipedia
Syrian refugees living in Lebanon. The State of Texas filed a lawsuit trying to keep one family from being resettled in Dallas.
How much taxpayer money is Texas going to waste on xenophobic intentions to keep Syrian refugees out of the Lone Star State?
The answer to that isn't clear as yesterday
indicted
Attorney General Ken Paxton filed the lawsuit in federal court in Dallas, the
Texas Tribune reports
.
The litigation aims to keep a family of six from arriving in Dallas from Jordan,
The Dallas Morning News
reports.


Paxton and co are afraid of that family, which includes two young children aged 4 and7, a husband and wife, and parents of the husband, saying their resettlement prompts reasonable concerns about safety and security for Texans.
From the
Dallas Morning News
:
The state filed the suit on Wednesday in federal court in Dallas, saying those groups worked to resettle "refugees in Texas without consulting with Texas or working in close cooperation with the Commission."

The state Health and Human Services Commission, citing "reasonable concerns about the safety and security of the citizenry of the State of Texas," is seeking a temporary restraining order to block those resettlements.
Of all the problems this state has, accepting a few refugees from war-torn Syria isn't high on the list, if on the list at all.