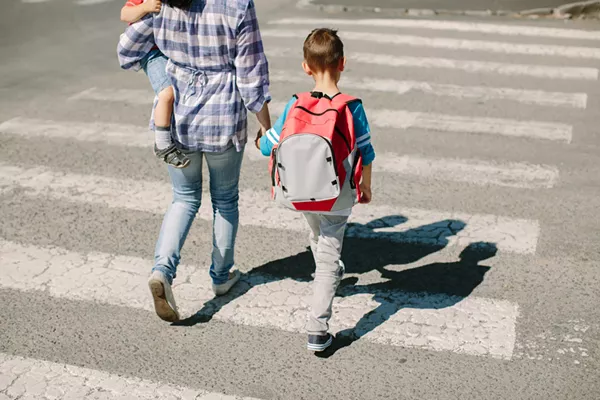 With a threat from the lieutenant governor hanging over their heads, the Texas House gave final approval Monday to a measure that would prohibit transgender kids from using a school bathroom that matches their gender identity. It's the closest Texas conservatives may get to seeing a so-called "bathroom bill" become law this session.
Over the past months, Texas lawmakers have mostly questioned the financial repercussions of discriminating against trans people in public restrooms — not because of the civil rights implications, but because of the tourism and major event dollars the state may lose in supporting such legislation.
That's why the final victims of this months-long debate are
not local businesses
, or athletic events, or the tourism industry — or even, for that matter, transgender adults. Instead, lawmakers have settled on restrictions for trans kids.
Senate Bill 2078 would require all public and charter school students to use the bathroom or locker room that matches their biological sex, not their gender identity. Texas schools that currently allow trans kids to use the bathroom of the gender they identity with would have to roll back that policy.
Prior to the vote, House Democrat Senfronia Thompson equated SB 2078 to Jim Crow laws in the 1950s and '60s.
"I remember those days," Thompson said, holding up a photo of the old "white" and "colored" signs that labeled segregated bathrooms in Texas.
"Bathrooms divided us then, and they divide us now," she continued. "I can tell you that separate restrooms for trans kids are also based on fear and not fact. America has long recognized that separate but equal is not equal at all."
But, just like
the other anti-LGBT bill
Senators were hashing out in the upper chamber that night, Republican lawmakers claimed their bill didn't discriminate against anyone. In fact, they argued, it treats trans kids like any other student.
"This does not provide an accommodation for a protected class of students. This provides an accommodation for all students," insisted Rep. Chris Paddie on Sunday.
If a student refuses to use the bathroom that doesn't match their gender identity, they can use a single-stall bathroom, according to the bill. "That could be because you're transgender, that could be because you're shy," Paddie said. "Maybe that child, boy or girl, is a victim of bullying."
Democrats and other child advocates, however, argue that will only increase school bullying and discrimination.
"Every parent, or anyone who's been in school knows that kids are often bullied," said Texas Democratic Party Chair Gilberto Hinojosa in a statement following the Sunday vote on SB 2078. "It is our duty to protect every child, but the Texas Republican House just painted a huge target on the backs of trans kids. As if these kids didn't already have enough to deal with."
Sunday's votes comes after lawmakers in both houses heard testimony from hundreds of trans kids and their families about how dangerous the law could be. Many kids spoke about the
"horrifying" bullying and abuse
they've already faced when forced to use a school bathroom of their biological sex.
This bill may have died on the House floor if it wasn't for Lt. Gov. Dan Patrick, who
threatened to force a special session
if a "bathroom bill" like this wasn't passed before time ran out. He specifically wanted to see Senate Bill 6, the bill that would extend these bathroom laws to any public building in Texas, pass the House. House Speaker Joe Strauss made SB 2078 appear like a compromise.
Strauss, who opposed SB 6, essentially admitted that he only supported SB 2078 because of the threat.
"Members of the House wanted to act on this issue and my philosophy as Speaker has never been to force my will on the body," Strauss said in a press statement. "Governor Abbott has said he would demand action on this in a special session, and the House decided to dispose of the issue in this way."