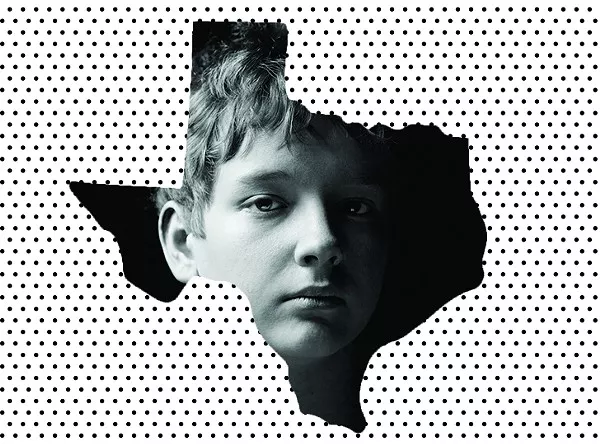 Shutterstock, Sarah Flood-Baumann
Texas officials finally have real recommendations on how to fix the state's floundering foster care agency — but they don't want to hear them.
Earlier this year, reports found that thousands of Texas foster children were
at risk of serious abuse
, dozens had spent nights sleeping on the floor of state offices, and most lived without regular health checkups.
While state officials agreed, they've done little to help the Department of Family and Protective Services — forcing the feds to intervene. Now, after federally-appointed children's rights experts have stepped in to give the state detailed advice on how to save its floundering foster care program and protect children, those same state leaders say they won't accept the experts' "impractical" suggestions.
"The Court's underlying findings of class-wide constitutional violations are unsupported by reliable expert testimony or other competent, admissible evidence," wrote Attorney General Ken Paxton in a Tuesday court filing. He's defending the state in a class-action suit over the state's foster system.
Paxton has opposed the federal intervention since it was mandated by U.S. District Judge Janis Jack nearly a year ago, after she found the state's foster care agency
had a chronic history of violating children's rights
. In her ruling, she said some 12,000 children in the state's care "often age out of care more damaged than when they entered," often after facing rape, violence, emotional stress, unnecessary medication, and the general instability that's long been tolerated for state-approved foster homes.
Jack appointed two foster-care experts — Kevin Ryan and Francis McGovern —
to spend six months working within the agency and then present a list of recommendations to fix the system. They were put on the state's payroll.
Paxton called those experts' 56 recommendations – which include hiring more child welfare workers, regulating the size of foster group homes, and better protecting child victims of sexual abuse – "vague" and said the experts appointed by the federal court are a waste of taxpayer money.
For instance, Paxton argues that banning the practice of allowing foster children to sleep on the floor of state offices "would present needless operational obstacles" for the agency in emergency situations. And placing children who've been sexually abused (often by other foster children) in homes without other children, as the experts had recommended, would be "impractical," as far as Paxton's concerned.
The AG contends that the experts' demands require funding that only the Legislature can approve — not the state's top officials. Still, Paxton's filing doesn't suggest any alternative solutions to fix the agency that Gov. Greg Abbott said
"must be held to the highest standards"
earlier this month.