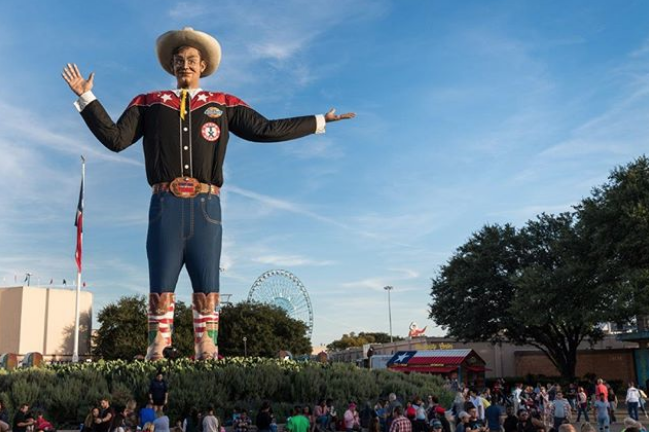 Instagram / statefairoftx
Big Tex greets fairgoers at the 2019 State Fair of Texas.
We'll miss ya, Big Tex.
In response to the ongoing COVID-19 pandemic, the State Fair of Texas
called off its 2020 season
, marking event's first cancellation since World War II.
"With a heavy heart, we are announcing that the State Fair of Texas will not open for the 2020 season," read a statement from the organizers. "We have decided to keep our guests, staff, and partners safe and healthy during these uncertain [times]."
The next State Fair of Texas will take place September 24-October 17, 2021.
Those who already purchased tickets and season passes will automatically receive refunds. However, the refunds will take 10 to 14 days to process.
So many restaurants, so little time. Find out the latest San Antonio dining news with our Flavor Friday Newsletter.