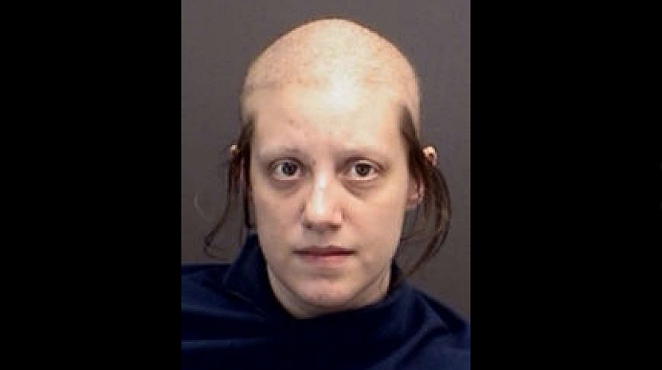 Wichita County Sheriff's Office
Sara Elizabeth Russell
A Katy woman was arrested in Wichita Country last Thursday after allegedly attempting to mail meth to a notorious double murderer locked away in a North Texas prison, according to the
Houston Chronicle
.
A prison mailroom worker discovered an ill-concealed dime bag attached to a photo and handwritten note. When the employee pulled on the photo, the powdery white substance revealed itself.
The Texas Department of Public Safety was able to trace the meth back to Sara Elizabeth Russell from fingerprints left on the package. The note included instructions on how to conceal the illicit substance, according to a report from
KDFX
.
Authorities tracked down Russell and have since jailed her. She's being held on a $10,0000 bond.
The drug was allegedly meant for Jason Aaron Burkett, a man serving a lifetime sentence for the murder of fifty-year-old nurse Sara Solter, her teenage son and his friend in Conroe back in 2001. His accomplice, MichaelPerry, was sentenced to death eight years ago.
The investigator on the case interviewed Burkett, who admitted he constructed the card and mailed it to Russell, but denied he mailed any drugs or asked anyone to mail him drugs.
Stay on top of San Antonio news and views. Sign up for our Weekly Headlines Newsletter.