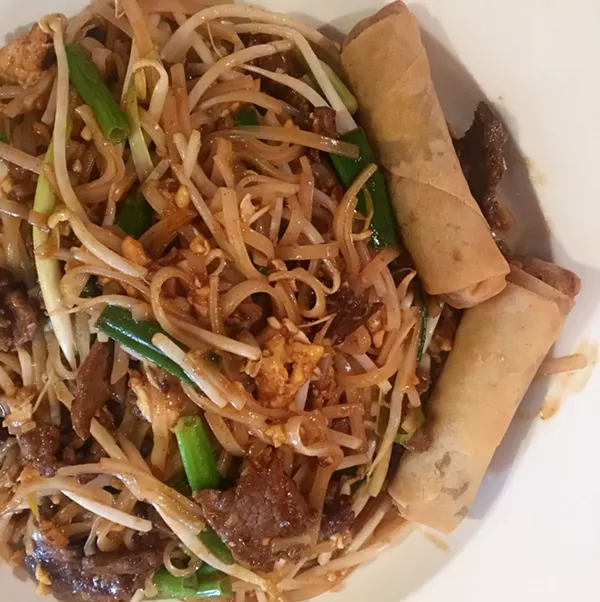 After a brief hiatus,
Thai Dee
is serving up awesome lunch specials once more. Since Monday, November 6, the Thai restaurant has once again been serving lunch from 11 a.m. to 3 p.m.
This means that for $8.99, you can score one of the lunchtime entrees (pad Thai, pad woonsen, pad see ewe, basil noodles), plus two spring rolls, a cup of soup and unsweet tea — a genuinely foine lunch made by one of SA's best Thai restaurants.
The eatery is open 11 a.m. to 9 p.m. Monday through Saturday. Thai Dee is closed Sundays.