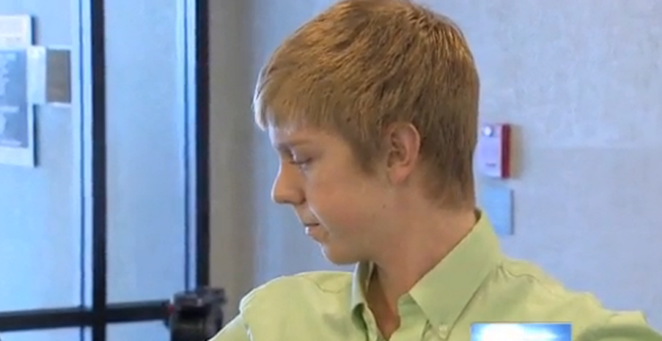 If you don't remember who Ethan Couch is let me refresh your memory.
Couch, who is from Tarrant County, drove drunk and high and killed four people after boozing it up with friends. So how is he not in jail, like anyone else? Affluenza, according to his lawyers, who successfully argued that Couch was so rich, and his relationship with his parents so dysfunctional, that he had no understanding of responsibility. The judge — somehow — bought it.
And then, Couch was sentenced to 10 years probation. Talk about the rich, white, male treatment ...
Anyway, the 18-year-old's probation officer
hasn't heard from Couch for days
,
The
Dallas Morning News
reports. Officials can't get a hold of his mother, either,
the paper reports
.
Coincidentally, it was just days ago that images surfaced of Couch playing beer pong, and drinking — a violation of his probation.
So, while 10 years in jail is hardly enough punishment for killing four people and seemingly not giving a fuck that you killed four people, Couch's probation violation could result in a punishment of up to a decade in jail, according to
The Dallas Morning News.