North St. Mary's Street is about to get a whole lot sweeter with the grand opening of The Art of Donut crafted donut bar, set for 10 a.m. this Sunday, July 30.
The Art of Donut, which originally opened shop as a food truck last December at The Point Park & Eats by Andrea Aguirre and Miguel Aja, will open its brick-and-mortar shop inside the space formerly held by The Fairview.
The shop will remain open until donuts are sold out on opening day, though we're pretty sure these colorful treats will go fast.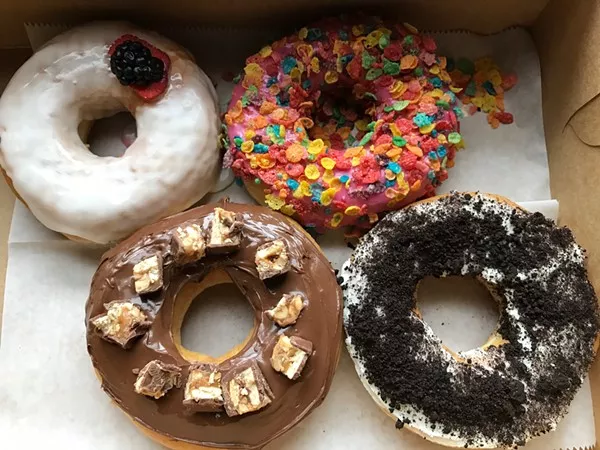 On the menu you'll find the Sweet Pig, a maple-icing and bacon donut, the Rainbow Fest, which is covered in the crunchy goodness of Fruity Pebbles, the Nutty Party — part Nutella, part Snickers — and a Funfetti donut, among several others. Guests can also enjoy a wide coffee menu, both hot and cold, to compliment their sweets.
3428 N. St. Mary's St. artofdounut.com.