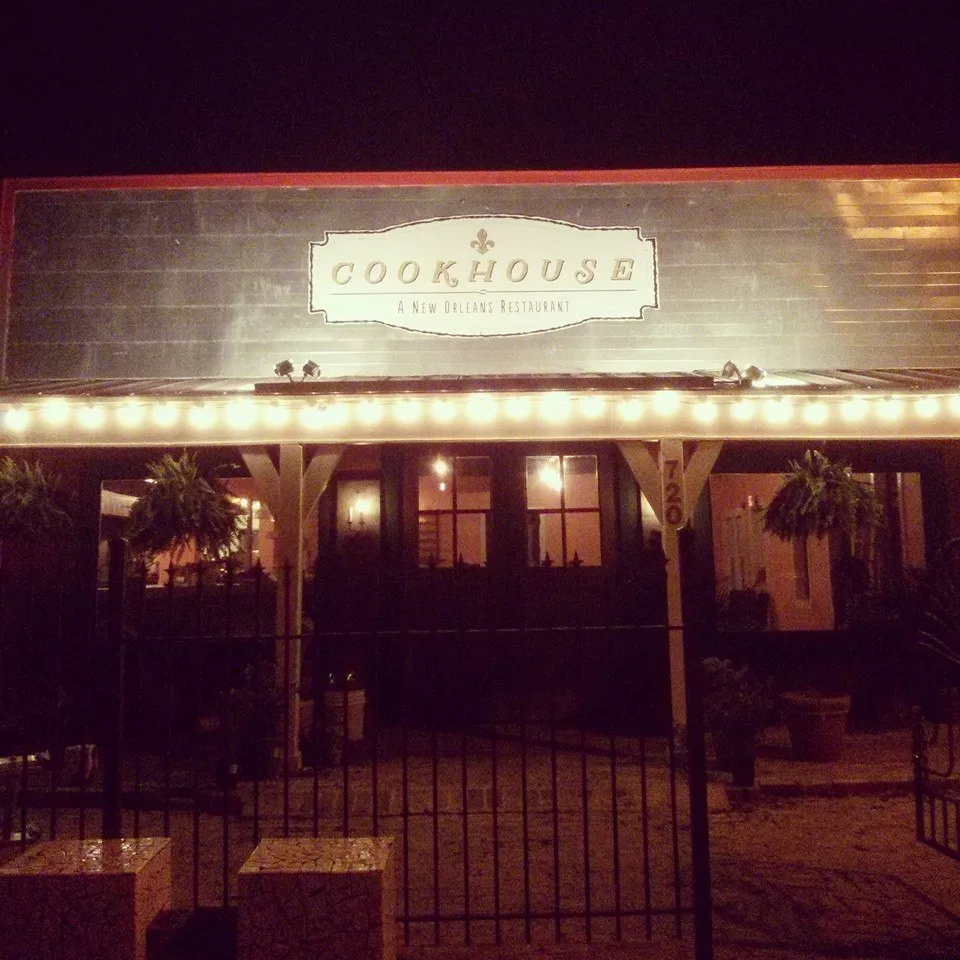 (Via)
Hope you're ready for New Orleans eats, gente. Chef Pieter Sypesteyn's first restaurant, The Cookhouse, is expected to open this Friday and Saturday at 720 E Mistletoe from 5 to 10 p.m.
The former home of Carmens de la Calle, The Cookhouse, will host dinner-only service on Friday and Saturday night, and then open for lunch on Tuesday from 11 a.m. to 2 p.m. Dinner resumes 5 to 10 p.m. Tuesday through Saturday. Folks who stop in for lunch should expect similar eats found at Sypesteyn's food truck, Where Yat, which parks at Alamo Street Eat Bar.
Dinner guests can chow down on items such as fried boudin, veal marrow bones, charbroiled oysters, fried catfish, tomato artichoke canoli with freshmade pasta, tomato confit, artichoke hearts, goat cheese and marjoram and paneed pork cutlets with Creole tomato grits, wilted spinach and pork cracklins.