As at least one prominent cocktail event, New Orleans' Tales of the Cocktail, seems to be faltering, the San Antonio Cocktail Conference only appears to be growing and improving, now in its seventh year. You'd be excused for being skeptical about "bigger and better than ever" claims — but in this case they're true. Here, for newbie and old-hand alike, are some events to consider attending. For the full schedule, go to
sanantoniococktailconference.com
.
Ron Bechtol's Picks
Thursday, January 11

Opening Night at the Doseum // This kick-off event showcases both spirits and spirit-vendors and the spectacular children's museum, itself a spirited creation. Expect straight-sips and creative cocktails along with complementary bites and compatible bands.
$85, 7:30-11pm, The DoSeum.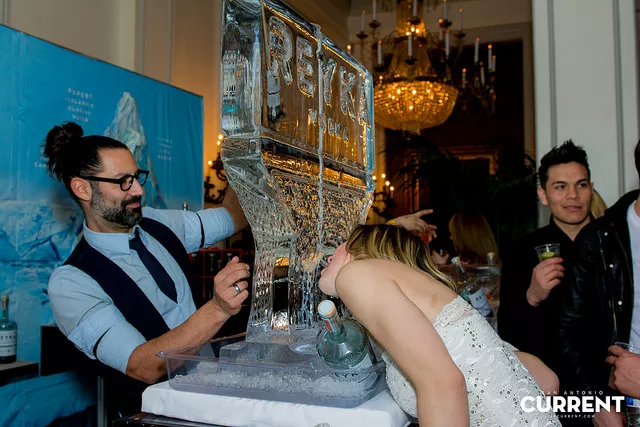 Friday, January 12

Scotch-tails 101: Mamie, Rusty and Rob ... Oh My // Many seminars are tailored specifically to industry professionals, but this one, investigating the use of Scotch whisky in cocktails, should appeal to anyone wanting to find new ways to appreciate an old favorite — including the Rusty Nail, that classic combo of Drambuie and Scotch.
$45, 11am, Sheraton Gunter Hotel.
Stepping Up Your Home Bar: Reimagined Classics for the Home Bartender // This seminar, aimed at home 'tenders wanting to up their game, is offered by Jason Kosmas, co-creator of a line of bartender-friendly spirits. Kosmas is a charismatic presenter; your future cocktails will thank you.
$45, 1pm, Sheraton
Gunter Hotel.
Waldorf on the Prairie // You'll want to look swell for this stylish event at the historic hotel once called "Waldorf on the Prairie." Yes, it's pricey, but the tab is justified by stellar chef participation and top-shelf spirits and cocktails from the event's foremost participants. Word to the wise: pace yourself, drink water, hit up all the food stations … there's another day to go.
$100, 7:30pm, St. Anthony Hotel.
Saturday, January 13
Remixology — Creating Contemporary cocktails by Understanding the Sour // Home shakers take note: "This is where you take your at-home bartending skills to the next level, focusing on creating five classic cocktails from an understanding of The Sour." The sour is indeed foundational — and seasonal; you can riff on it forever.
$45, 11pm, Sheraton Gunter Hotel.
Mixology 101: Creating a Signature Cocktail of Your Own // I've done this one in years past, it's hands-on — but it's not at all intimidating. If your skills are a little beyond basic, also consider the Mixology 201 follow-up (2:45, Gunter Hotel, $45). Or do both to give new meaning to "breaking the ice."
$55, 1pm, Gunter Hotel.
Unlock Your Inner Mixologist — Mastering the Basics // As conference offerings proliferate, choices become harder; you'll have to choose between this one and Mixology above. But the emphasis here is on learning some rules in order to break them. Unleash your inner maverick as well.
$45, 1:15pm, Sheraton
Gunter Hotel.
Cocktails Under the Sea // This is a new tasting event, and I admit to being a little skeptical about underwater imbibing (though there is a lot of undersea spirits aging going on these days). But never underestimate the creativity and competence of the SACC organizers who have taken the Stroll off Houston and into La Villita's Assembly Hall. More cocktails, more food, more music … what's not to like?
$85, 7:30pm, Villita Assembly Hall.
— Ron Bechtol
Erin Winch's Picks
Friday, January 12
Regionality Within Oaxaca // The popularity of the spirits distilled from Agave has rapidly increased over the past few years, starting with tequila and following with the perpetual popularity of its smokey cousin, mezcal. In this class you will learn about a variety of mezcals, where they are grown, what they are made with, comparing the differences and similarities between products in the vast mezcal market.
$45, 1-2:15pm, St. Anthony Hotel, Cavalier.
Yoga: A Cure for Double Shifts & Late-Night Imbibing // After a night of drinking and enjoying oneself, chances are you end up feeling hazy and in a trance, this class will help you to clear your mind and find your center. It's an important skill to learn and keep in mind when needing to center yourself after a night of intense imbibing.
$45, 10:30-11:45am, The St. Anthony Hotel, Sky Terrace.
Saturday, January 13
Hands On Distilling: A Workshop on Location // Ever wondered what goes into the distilling process? Now is your chance to find out. In this seminar you will be shuttled (or you can drive on your own) to the Dorcol Distilling and High Wheel Beer Factory in Southtown. Get a tour of the facility with Chris Mobley and Boyan Kalusevic and learn about what goes into making the Apricot Kinsman Brandy, and how to brew your own beer!
$65, 10:30am-2pm, departs from Bohanan's valet curb.
Bourbon Barrel Experiments: Aging Bourbon and Barrel Aged Cocktails // If you are a fan of whiskey and other aged spirits, then this is the perfect seminar for you. The team at Ranger Creek will be opening up a variety of whiskey barrels, big ones, small ones, some as big as your head — all aged for a variety of periods. In this class you get to learn about how the barrel and aging affects the spirit, all while taste testing for an educational experience.
$45, 10:45am-noon, St. Anthony Hotel Sky Suite.
Personal Safety & Self Defense // A class about safety skills and exercises to keep you on your feet in bad situations. A class you hope to never utilize- but helpful nonetheless. With Willie Ng, Chief Investigator, Bexar County.
$45, 11am-12:15pm, St. Anthony Hotel Sky Suite.

—
Erin Winch
Jess Elizarraras' Picks


Wednesday, January 10
Women Shaking It Up // The theme for the evening is Inspiring Women Superheroes, but the women behind these shaker tins inspire daily with their creative palates. Join this all-female event staffed by local women bartenders and chefs.
$65, 7:30-10pm, Zaza Gardens.
Friday, January 12
Singani63: Elevate Your Cocktail // Any
Oceans 11
fans out there? Lauded director Steven Soderbergh loves a good cocktail just as much as you do. Actually, a lot more so as he's spent seven years trying to make
Singani63
available to the U.S. market. Made from distilled Muscat of Alexandria grapes, the Bolivian spirit's trek to the states was documented by the director himself. Rebelle hosts an exclusive screening of the spirit's short film with a conversation by Alex Day, co-owner of award winning Death & Co, and Singani63 owner Steven Soderbergh.
$85, 3:30-5:30pm, Rebelle.
Saturday, January 13
Tasting Suites // I've said it once and I'll say it again: this is a can't-miss event that allows attendees to sample the San Antonio Cocktail Conference's lineup of brands and spirits at their own pace. Stop in for swag and sips.
$45, noon-4pm, The St. Anthony Hotel.