As a movie character, the Devil has been interpreted in countless ways over the years — from a persuasive litigator searching for a surrogate in the 1997 thriller The Devil's Advocate to a sensitive loner who impales his abusive lover Saddam Hussein in the 1999 animated film South Park: Bigger, Longer, Uncut. For this list, we'll keep our picks to the actual proprietor of Hell and not his spawn (The Omen) or a random demon like Pazuzu (The Exorcist). With that said, say your prayers.
Walter Huston – The Devil and Daniel Webster
Never mind that he conjures up the dead and steals peach pies – there is a moment in this 1941 film where the Devil, known as Mr. Scratch, breaks the fourth wall by fiendishly grinning and pointing at the audience as if to say he can see inside their soul.
Tim Curry – Legend
Legend Production Company
Tim Curry might get more attention for his equally unsettling portrayal of Pennywise the Clown in the 1990 TV mini-series
It
, but as Darkness in the ominous 1985 fairytale
Legend
, he is the stuff of nightmares. Plus, he's a poet: "I require the solace of the shadows and the dark of the night. Sunshine is my destroyer."
Robert De Niro – Angel Heart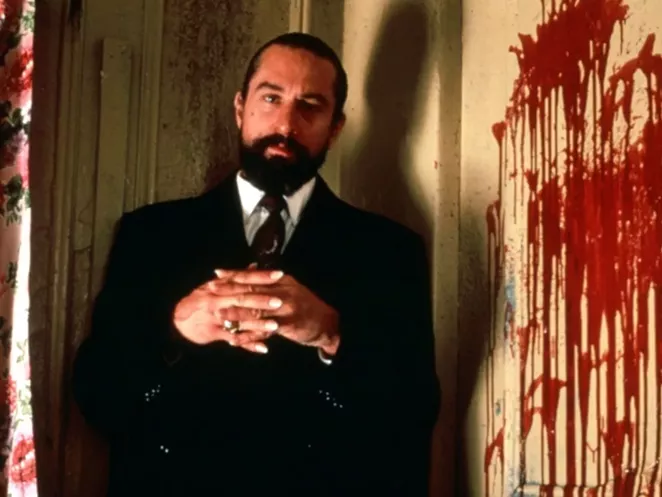 You don't know Robert De Niro's character Louis Cyphre (a homophone for Lucifer, get it?) is the Devil until the end of this 1987 horror thriller, but there are clues throughout the film. As Cyphre, De Niro is calm and cool as he guides the hand of a private investigator (Mickey Rourke) to do his bidding.
Viggo Mortensen – The Prophecy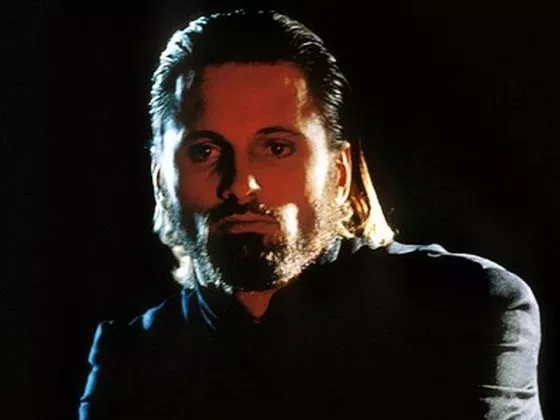 Contrary to popular belief, Christopher Walken is not the Devil in the 1995 horror movie
The Prophecy
. The role of the soft-spoken Lucifer is played by Mortensen, who finds himself at the center of a war against mankind. The film isn't very good, but Mortensen has his moments of subtle creepiness.
Rosalinda Celentano – The Passion of the Christ
As an androgynous being shrouded in a black cloak, Satan attempts to tempt Jesus in the controversial Mel Gibson-directed 2004 drama
The Passion of the Christ
. Later, as Jesus is flogged, the Devil walks amongst the onlookers holding a demonic-looking baby.
Daniel Chaudhry – The Witch
The Devil takes the form of a damned goat named Black Phillip in this 2015 New England horror folktale by first-time director Robert Eggers. Black Phillip watches over a Puritan family possessed by witchcraft during the early 17th century. When Phillip finally speaks ("Wouldst thou like to live deliciously?"), you'll swear off cabrito forever.