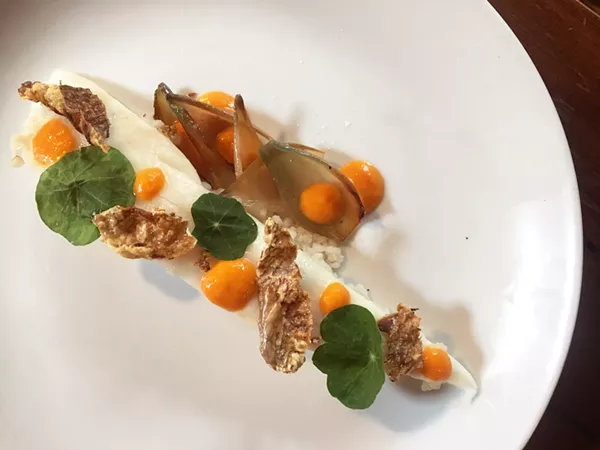 This is kind of a big deal. Fresh off the Great American Beer Festival, chef Tim Rattray of The Granary will host four chefs and five brewers for a five-course tasting and beer pairing dinner on Wednesday, October 25 from 6 to 9 p.m.
Joining Rattray (who cooked at this year's Paired event at the GABF) will be neighboring chef Steven McHugh (
Cured
), along with
Adam Dulye
of the Brewers Association, Kyle Mendenhall of
Arcana
and finally James Beard Award semifinalist Steve Redzikowski of
Oak at Fourteenth
. The dishes will be paired beers from host brewer Scott Metzger (Freetail Brewing), along with Houston's Eureka Heights Brew Co. and Austin's Hops and Grain Brewing; Denver's Epic Brewing and Durango's Ska Brewing will also be part of the mix.
Tickets are $85 and can be reserved through
thegranarysa.com.

602 Avenue A, (210) 228-0124.