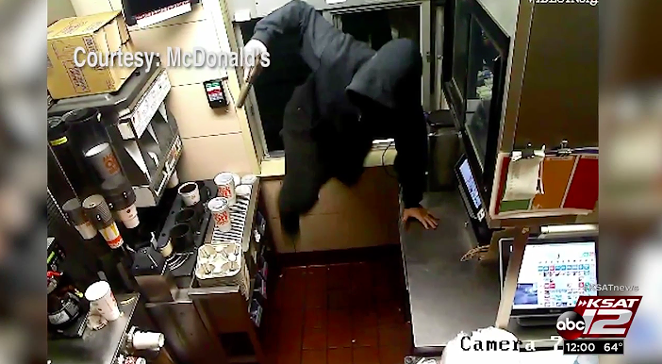 Okay so he wasn't the infamous Hamburglar, but a masked man did break into and rob the McDonald's near I-10 and W.W. White Road.
According to
KSAT
, the San Antonio police department said a man wearing a bandana entered the burger joint through the drive-thru window. The window! The man took the cash register and ran out the back door around 1 a.m.
The story gets better. The manager of that location said the register was empty, so the Hamburglar's trouble was all for nothing.