Oh, my god, this cool weather though! There's no more telling sign that we're headed to the end of the year than that first cold snap that sends us into fits of caldo eating. OK, maybe it's not that dramatic, but we do love caldo when it gets cold outside, which also made us think of what shows we've got left in 2018. Where did this year go!? That's right – we were going to shows and living our best lives. And as we continue to do so, here's a lucky seven shows we absolutely can't miss before the year is up.
Sparta // Saturday, November 17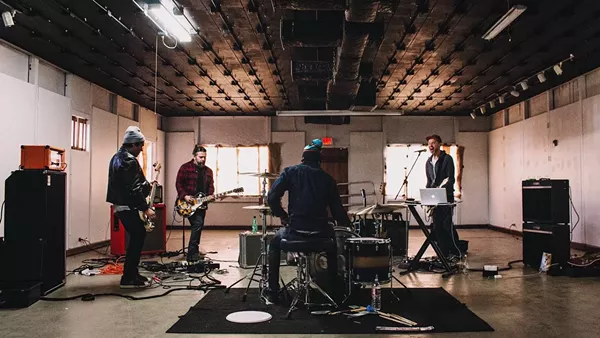 It seemed with At the Drive In's reunion (minus Jim Ward) last year, talks and speculation of a potential Sparta reunion would also take place. Anddddd, lucky us, that's exactly what happened. The art-punk, post-hardcore band made up of At the Drive In members formed in 2001 after a combination of excessive hype, relentless touring and artistic differences contributed to the demise of ATDI. With Jim Ward at the helm, the band released a few albums over the years but went on hiatus in 2008. Releasing a track in 2012 and then again in 2017, fans were stoked to find out in November 2017 that a new lineup would be announced, consisting of returning members Jim Ward, Matt Miller and Gabriel Gonzalez, along with new member Cully Symington on drums. A new song, "Graveyard Luck," was released on the same day. Another song, "Cat Scream," was released in April along with a tour announcement that included a San Antonio date at Paper Tiger. If you dig that early 2000s post-hardcore sound, you'll probably want to be at this show. $17-$19, 7pm, Paper Tiger, 2410 N. St. Mary's St., papertigersatx.com.
Crystal Method // Saturday, December 1
I don't even get mad anymore when artists from the 1990s and 2000s announce a date in San Antonio. Still, I can't help but ask, "More?" Anyway, next up in this revolving door of throwback musicians is beloved electronic duo the Crystal Method. Along with the likes of the Prodigy, the Chemical Brothers, etc., the Crystal Method helped pioneer the big beat movement – a mix of heavy hip-hop breakbeats and synthesizer-generated loops and patterns that often showed up on soundtracks to blockbuster hits like, you now, The Matrix. The Las Vegas-born duo hits the Paper Tiger this fall so bust out those Jncos and Airwalks, fam. This is one for the books.
$21, 7pm, Paper Tiger, 2410 N. St. Mary's St., papertigersatx.com.
Marc Rebillet // Tuesday, December 18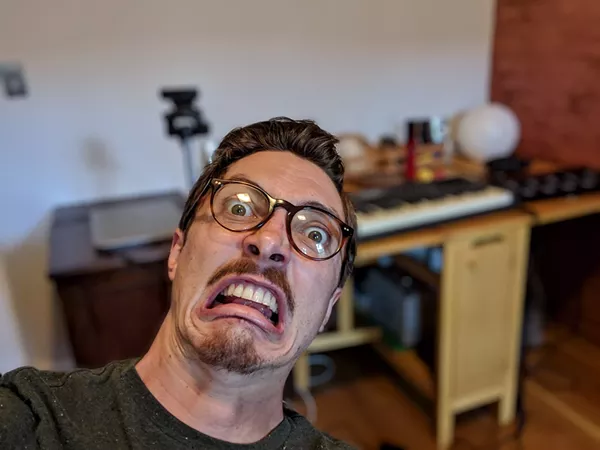 Chances are if you go down a rabbit hole of Facebook videos for hours at a time before falling asleep, you've most likely come across one or two of this musician's videos. Marc Rebillet has become a viral Internet sensation, with his quirky personality that translates into well-written and well-executed looping patterns that hit a variety of genres. Equally hilarious and impressive, Rebillet uses a loop station combined with synthesizers, percussion instruments and his own voice to create songs live in his room or in bars, and it's pretty fucking awesome. Lucky for us, Rebillet is headed to Paper Tiger, and we're gonna say it's a Christmas miracle.
$10-$12, Tue Dec. 18, 7pm, Paper Tiger, 2410 N. St. Mary's St., papertigersatx.com.
The Internet // Friday, November 16
There's been quite a slew of shows coming to the Alamo City that we've been losing our shit over. From Cardi B at Mala Luna to J. Cole and Ministry at the end of the year and even our own San Antonio Music Showcase, it's been a Grade-A year in the live show department. Adding to the list is the Grammy-nominated group The Internet, one of the best R&B bands on the planet that you still maybe have not heard of. Back in 2015, they released a record called Ego Death, and it pretty much said, "Hi, hello, R&B is far from over, folks." If you've listened to "Girl," you know that THEY. DON'T. PLAY.
$32-$96, 7pm, The Aztec Theatre, 104 N. St. Mary's St., theaztectheatre.com.
Ministry // Friday, December 14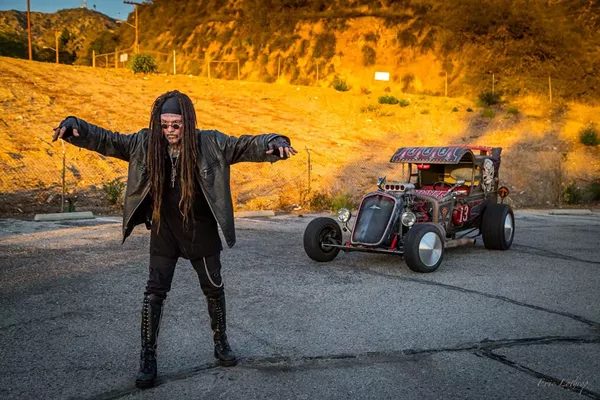 Less than a year after their performance at the Aztec Theatre, industrial metal god's Ministry have announced a return to San Antonio. That's right – good 'ol Al Jourgensen, who's now 60, and the boys are headed to the Alamo City to deliver another onslaught of their grinding industrial tracks to a city that's been pretty supportive of the group since their rise to fame in the mid-'80s. So, if you missed them last year, here's your chance to see these guys as they continue to tour in support of their latest release AmeriKKKant.
$30, 6pm, The Aztec Theatre, 104 N. St. Mary's St., theaztectheatre.com.
Circa Survive // Saturday, November 24
$25-$30, 6:30pm, Alamo City Music Hall, 1305 E. Houston St., alamocitymusichall.com.
Bone Thugs-N-Harmony // Tuesday, November 20
"And I miss my uncle Chaaaarles y'all!" If you're like the rest of us and scream that part of "Crossroads" when it comes on then chances are you're about to get stoked on some big news: After a stellar solo performance from the group's Bizzy Bone, the entire Bone Thugs N Harmony is coming back to town. Now, it's not like the Cleveland quintet aren't in town farily often, but we know what we like as San Antonians, and Wish, Flesh, Bizzy, Layzie and Krayzie are definitely on the menu. You know we couldn't have rounded out this list without sticking an SA fave on the lineup.
$33-$133, 7pm, Vibes Event Center, 1211 E. Houston St., vibeseventcenter.com.
Get our top picks for the best events in San Antonio every Thursday morning. Sign up for our Events Newsletter.