As summer turns into autumn and autumn into winter, our cinematic thoughts increasingly turn away from the base pleasures of superheroes and hitmen and toward the more austere pleasures of Hollywood's prestige season. We waded through the release schedule and selected the five most hotly anticipated movies to come, as well as five favorite films of the year to date.
The Hateful Eight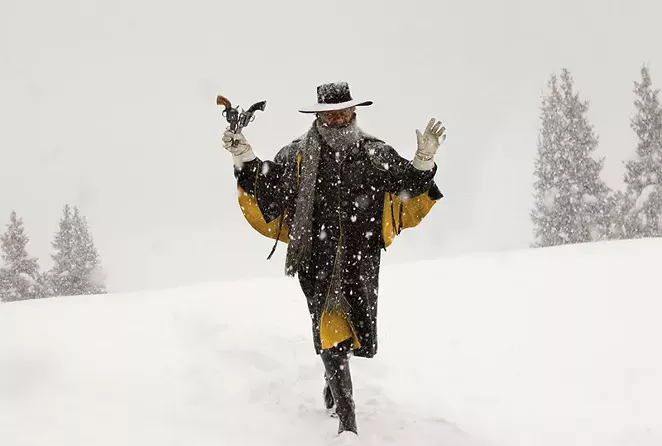 Courtesy
Samuel L. Jackson in The Hateful Eight.
I tend to base these picks on the directors that I trust the most to deliver something unique and interesting. The always intriguing Quentin Tarantino returns with this long-gestating blend of Sergio Leone western and Agatha Christie murder mystery and while the details sound juicy — Eight bloodthirsty strangers! A snowed-in cabin! Revenge! Jennifer Jason Leigh! Murder! Jennifer Jason Leigh! — the truth is that Tarantino could be making Paul Blart: Mall Cop 3 and I would still be losing my shit right now. Opening Christmas in select cities; wide release January 8.