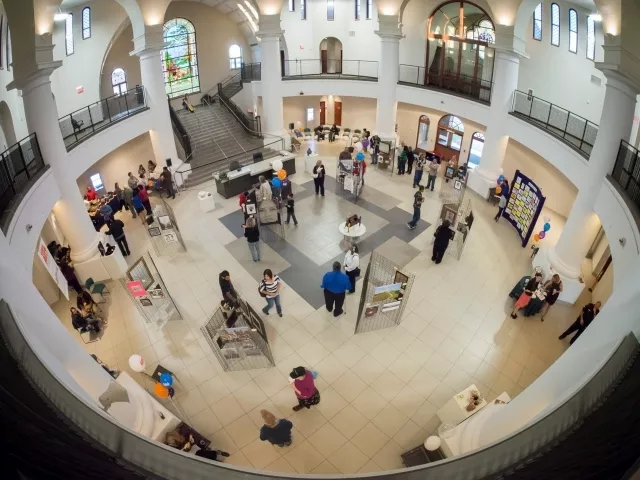 The National Arts Program
This photo shows the 3rd VIA Employee Art Exhibit.
Artists come from all backgrounds, and the employees and relatives of VIA Metropolitan Transit are no different.
In partnership with the National Arts Program, the transportation agency is showcasing its 5th VIA Employee Art Exhibit, which features works of arts in all mediums.
This year's exhibit includes more than 120 employees and immediate family members who submitted work in amateur, intermediate, professional, youth and teen classifications. Professional artists judged the work and prizes were awarded August 29.
The show is on display in The Grand at 123 N. Medina St. through September 25. The free exhibit runs Monday through Friday from 8 a.m. to 5 p.m.
The National Arts Program works to identify visual artistic talents in the country and works with municipalities, counties and commercial organizations.
Here's a
link to photos from past exhibitions
.