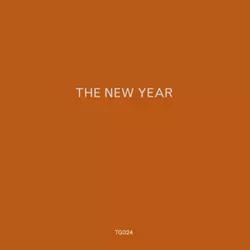 The New Year
Composer:
The New Year
Release Date:
2008-09-03
Rated:
NONE
Media:
CD
Length:
LP
Format:
Album
Genre:
Indie Rock
Rock 'n' roll is filled with songs about the road, but Bob Seger's "Turn the Page" or Grand Funk Railroad's "We're an American Band" won't prepare you for the first single from the New Year's eponymous third album, "The Company I Can Get." An elegiac waltz about interstate alienation, it's decidedly more David Lynch than David Lee Roth, with this chorus clincher: "I need all the company I can get/even that redneck in the red corvette."
In the 16 years since brothers Matt and Bubba Kadane formed the Dallas band Bedhead, they've subtly refined their approach without ever changing the core elements: Matt's reticent, talk-sung vocals; a muted rhythmic attack; and mathematical, crystalline guitar lines that build to big emotional peaks.
This is orchestration, pure and simple, done with guitars, in the mode of Television or Luna. The New Year is so good at this strategy that when the guitars interlock at the end of "Seven Days and Seven Nights," you could swear you're hearing French horns swooning with trumpets in the orchestra pit.