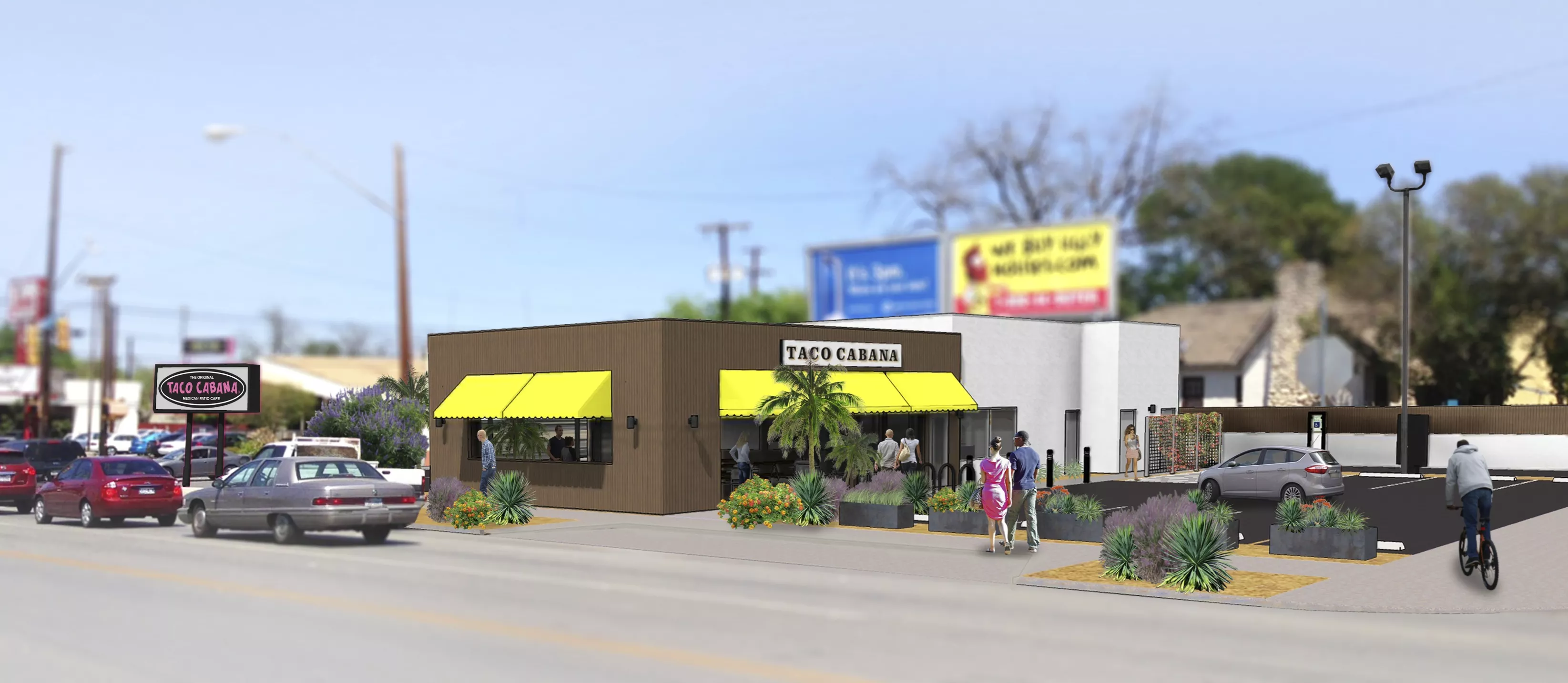 A mock-up of what the restaurant will look like after its restoration. (Courtesy)
To celebrate it's 35th anniversary this coming September, Taco Cabana will restore it's original location on San Pedro and Hildebrand back to it's original look. The month-long restoration project begins today, Aug. 27.
Per a press release:
The restoration project will update the exterior of the building and property, and include retro signage and awnings to reflect the exterior of the restaurant as it appeared back in 1978. The interior will be redecorated as well and feature a memorabilia wall celebrating the 35-year history of Taco Cabana's very first restaurant.
The restoration will be unveiled during a grand reopening ceremony with the family of founder Felix Stehling, on Sept. 21. The chain will also celebrate with .35 cent bean and cheese tacos on Sept. 21 and 22.