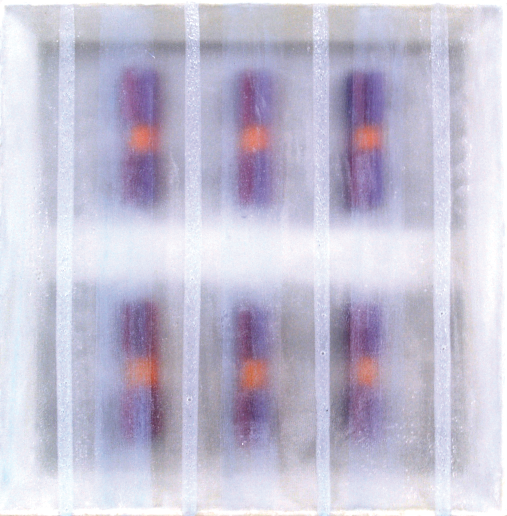 In the Silo of McKays at the Hill Country Science Mill in Johnson City, Wimberley artist McKay Otto has placed seven Tibetan singing bowls below seven abstract paintings inside the 40-foot-tall repurposed grain silo. When one of the bowls is struck with a wooden mallet, the distinctive ringing tone sets off subtle, ethereal vibrations that resonate through your body. When the lights are turned off, glow-in-the-dark patterns emerge in the paintings, illuminating Eastern medicine's chakra energy centers.
"My silo is a gift to children of all ages," Otto said. "What a wonderful opportunity to instill light, sound and harmony — bringing science and art to an understanding that can ignite the creative passion in the 'child' of any age. I hope to inspire the next generation of artists and scientists to be creative with the vibrations of truth. To open up questions about unseen dimensions that exist all around us, which we perceive, but do not see. That's a gift confirmed."
Otto describes his work as "trans-dimensional," intended to transport viewers into another realm of universal understanding. Combining painting and sculpture, his "light boxes" feature a translucent nylon "canvas" stretched over a deep wooden frame containing three-dimensional forms such as pyramids and circles. Fluorescent paint causes the geometric forms to glow when the lights are out. Designed to change and evolve over the course of a day, Otto's grid-like constructions deal with the themes of light, translucence, simplicity and silence.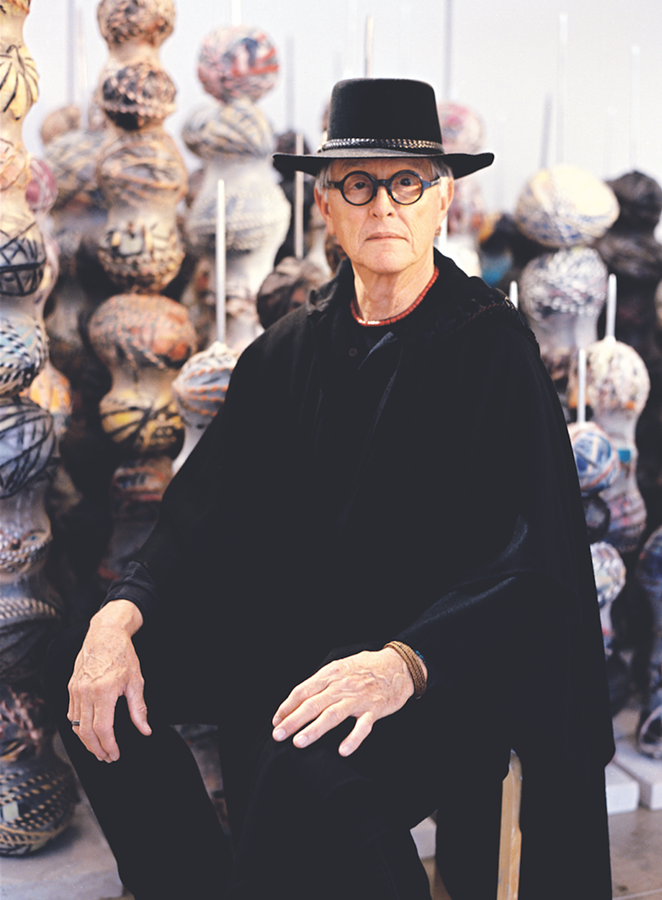 The Silo of McKays is a permanent installation by the respected Texas artist represented by Cinnabar Art Gallery in San Antonio and Lara Rathe Fine Art in Houston. Last year, his work was featured at the CAMIBAart Gallery in Austin and as part of the exhibition "Pure" at the Texas Art House in Johnson City, where his new solo show "Ever a Kiss Ever" is on view through April 22.
Catherine Lee, a Texas sculptor also featured in "Pure," describes Otto as a dreamer and a fantasist. "He's a rare poetic being who shows just what he means and believes, visually, always with a minimum of extraneous noise, and always with a full heart and with courage," Lee said. "Just when you think he's a minimalist, you look twice, maybe with the lights out, and you see he's really both calling out and whispering at the same time."
Otto has become a fixture of the Hill Country art community since moving outside of Wimberley in 2008 with his partner of 15 years, Keith Coffee, a physician and researcher. Including a glass-pyramid greenhouse and a two-story painting and sculpture gallery, their rambling 20-acre home compound and nature preserve is called "Ever Land."
"We both are graduates of the University of Texas at Austin and love the Texas Hill Country," Otto said. "We were drawn to the vortex energy near Wimberley, where we are in harmony with our surroundings and nature. It's quiet with an enduring beauty and subtle universal energy between Austin and San Antonio, our two favorite Central Texas cities. I had hoped to find a place in Santa Fe, but Wimberley was much more affordable."
"I had the great fortune of knowing Arlene LewAllen, an amazing Santa Fe art dealer," Otto said. "She said one summer that she would like to grant me two favors. My wish was just to meet my most favorite artist in the world, Agnes Martin. She laughed, saying Agnes was up in age and a recluse living in Taos. She thought she might not be able to deliver this favor, but two days later Agnes wanted to meet me and have lunch. That was the beginning of a longer story."
By the time Otto met Martin, known for her extremely subtle white-on-white grid paintings, he was in his late 40s and had been a practicing artist for little more than a decade after giving up his first career in real estate. Born in Wharton, Otto grew up in rural Fort Bend County southwest of Houston.
"All I ever wanted to be was an artist. As a little boy, I couldn't stop drawing. I liked drawing on my father's white flour sacks and white counters at his Farmer's Market Store," Otto said. "My father discouraged me from being an artist because he said, 'You'll never make a living being one.' When I left home upon graduation from high school, he gave me $500 and said, 'That's it.' So financially I paid for my college education selling real estate and working as a waiter part time."
He earned a bachelor of business administration at UT-Austin. "I did it to satisfy my father and everyone else," Otto said. After graduating, he became a successful real estate salesman and marketer. He also settled into a conventional marriage and had two daughters.
"Growing up in a closeted world where there was absolutely no one to talk to about feeling different was difficult," Otto said. "Today it's much easier. Back then, it was hard … When you can't quite identify with the macho male image, you start living the lie, which does not seem right or good. Looking back, I think I must have appeared homophobic in order to mask my true feelings."
He finally decided to come out in 1985 and pursue his true passion in art. He began taking classes at the Art School at Laguna Gloria in Austin.
"After doing a $100 million real estate deal, I went back to my office and felt like I was the most miserable person on the planet," Otto said. "I was just really sad and even contemplated suicide. After years of real estate marketing and brokerage, I just couldn't do it anymore and I started taking art classes and dreaming the wildest and most colorful future for my life. It was time to be true to myself and everyone in my life. Being gay and the true self — the artist. Timing is when it is supposed to be. The honest life in the end is all there is. Living truth is never too late."
After a divorce, he moved to Arizona and, in Sedona, he became interested in energy vortexes and had a mystical experience that fueled his desire to be an artist. "Leaving Texas and making $200 my first year as an artist set new challenges, but I had no choice," Otto said. "I had to live my dream awake — being an artist — and serve no other master. I junked and resold antiques in order to have enough resources for my art passion. Times were very slim, but I had no choice. I persisted in my quest, never giving up."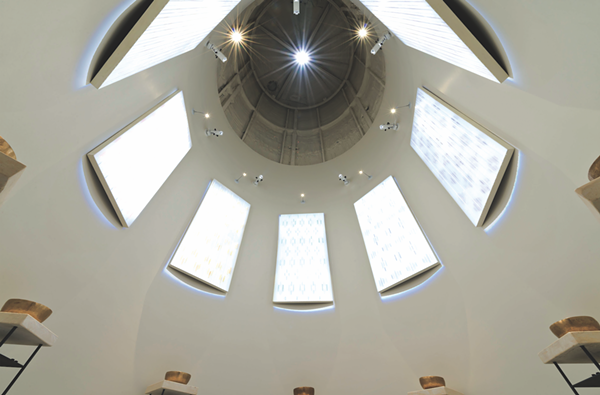 Over the years, he has lived all over the West, including Phoenix, Scottsdale, Santa Fe and even Los Angeles. But in the late 1980s, he returned to Texas and lived in Galveston. He had a small antique/junk shop on the Strand and started taking classes at the Glassell School in 1989. "The Glassell School helped me to confirm and get in touch with the artist McKay," Otto said. "I learned that great artists are born to be artists. You can only teach technique in school."
However, one of his teachers was the Texas sculptor Ben Woitena, who encouraged Otto to study sculpture. He began showing his work in Houston and had one of his first solo shows in 1991 at the Graham Gallery (1981-1992), an important venue for emerging Texas artists. William A. Graham's small exhibition space in a remodeled garage became known as the place in Houston to see works by cutting-edge Texas artists.
His art career finally launched, Otto began to show at several of Houston's leading galleries. He was included in a group show, "Out of This World," at the Contemporary Arts Museum Houston in 1994. In the late 1990s, he had gallery shows in New Orleans, Chicago, Dallas and New Mexico, where he met Agnes Martin.
"While living in my shack in Galveston, I woke up at 3 a.m. looking for Agnes," Otto recalled. "Agnes had come to me in a dream and asked where the paint that always failed in our critiques was. She asked me to find it and use it. I found a small container of fluorescent paint and weeks later I finished my first light box glow painting that didn't have an electric cord gimmick running to it. I called Agnes and told her about the dream and she wasn't surprised. She had the same dream and was just waiting to hear from me."
Otto had his first show in San Antonio at the Joan Grona Gallery in 2000. But he realized if he really wanted to make it as an artist, he would have to go to New York. He moved to Queens in the early 2000s, which eventually led to a 2006 show at Lemmons Contemporary. Since then, he has had numerous exhibits at galleries and museums across the country.
"I'm influenced by the 81 verses of the Tao Te Ching," Otto said. "It teaches that a good artist is the embodiment of light. Also, to not waste anything. I recycle and repurpose. To never lose touch with who we really are and just stay at the 'center of the circle' and let all things take their course. To do, then let go, to be formless and perfect. To know yourself is true wisdom."