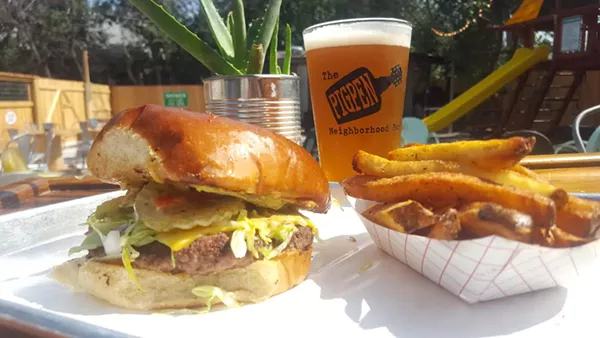 The Pigpen is located at 106 Pershing, across from the Witte Museum on Broadway and directly behind Smoke Shack BBQ. We are a full service Bar and have a food truck in the back patio area which serves food from 5pm - 10pm M-F, 12pm to 10pm Saturdays, and 12pm to 7pm on Sundays.
There is a playground for the little ones and plenty of seating along with another bar outside. Inside is very rustic with windows that open on good weather days and a stage for live music. From blues to country and rock to funky we are sure to hit your favorite style of music.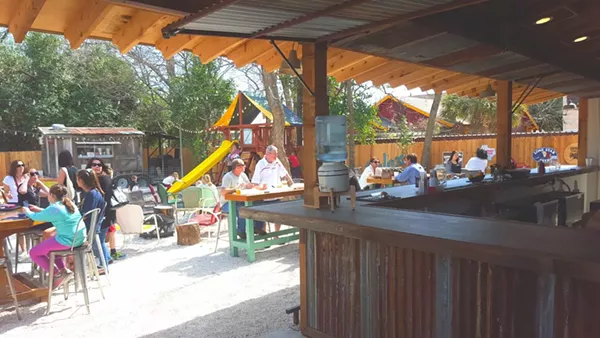 We have 4 T.V.'s and a projector screen so you won't have a bad seat for the game.
The food truck outside is from Smoke Shack BBQ but with a twist. They don't serve sandwiches or 2 meat plates, but do serve tacos, loaded nachos, wings, and a burger made exclusively for The Pigpen. The meat for the burger is made out of ground brisket and chuck.
If you don't want any of that then you can walk next door and get The Smoke Shack to-go! The Pigpen is under the same ownership as The Smoke Shack so either way you get your BBQ is fine by us!
The bar opens at 3pm during the week and Noon on Saturday and Sunday.