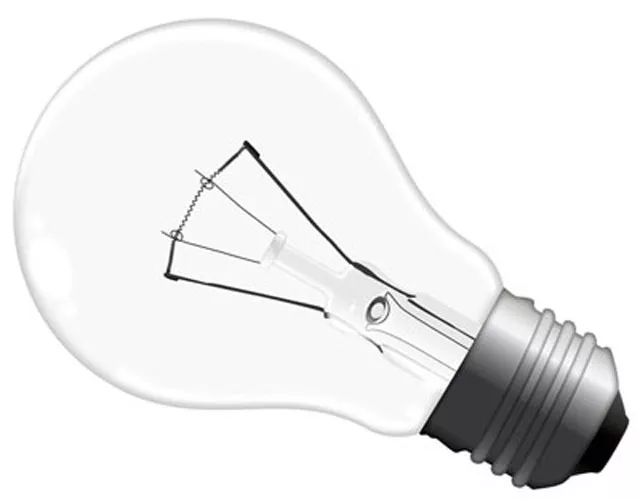 Electric bill help in San Antonio
While we're grateful local governments offer electric bill assistance to low-income, elderly, and disabled residents with federal funds and donations from CPS Energy customers, you may want to get it while you can. With the economic weather and Washington mood, those funds are most likely about to be greatly reduced.
Federal stimulus increased the county's Comprehensive Energy Assistance Program (CEAP) annual funding to $10.3 million from $2.8 million in recent years. With that, the program helped 35,000 people pay utility bills last year. Now it's bracing for cuts as Tea Partiers in Congress fight to reduce funding back to pre-stimulus levels. "We're all on pins and needles about the budget decision," said Linda Flores-Guerra, client services manager for the Bexar County Department of Community Resources. CEAP provides up to $800 per year to people whose income meets 200 percent of the poverty level. "We've been finding that bills are so high that we have to assist with their immediate need," Flores-Guerra said. "Bills now are coming in three months behind, so you're usually looking at a $600 utility bill." Elderly and disabled residents receive a preference for assistance, and the program takes 150 appointments every Tuesday. But don't expect to get in or qualify on the first try. While Bexar County also contributes, CPS earned some assistance from STP nuclear complex partner NRG Energy ($2.5 million per year over four years) as part of a settlement resulting from the botched nuclear expansion planned with Toshiba. And that assistance funding ends in 2013. Need help? Call (210) 335-6770 and have your name, telephone number and full address ready.
Open records fights in Alamo Heights
After a fractious battle over city spending in Alamo Heights, one that has since virtually remade the town's council, Alamo Heights residents arrived at their City Hall in early 2011 to participate in the second meeting of the newly appointed facilities committee. However, they were told the meeting had been cancelled. Minutes later, Alamo Heights Neighborhood Association founder John Joseph, a local travel agent, wrote his fellow committee members: "Our private meeting at 4 p.m. is still on, as agreed with Fire Chief Buddy Kuhn. … It should take about an hour, then we can retire to Ed's office for further discussion." The post-closed-meeting meeting seems to be with another committee member, Ed Kopplow of Kopplow Construction. The group's meetings have been held privately ever since.
Besides the bait-and-switch behind that second committee meeting, a series of emails released by the Texas Attorney General's office in response to an open-records request by former mayoral candidate Sarah Reveley show that the committee charged with recommending construction policy for a new City Hall have a penchant for secrecy, an insistence to build on the cheap, and (most interestingly) selected an architectural firm approved by the Council last June without a competitive bidding process.
Reveley says she was motivated to seek the committee's emails (roughly 500 pages, highlights of which she's planning to post on her personal blog at picturetrail.com/sarah_for_mayor ... password: pass123) out of concern for possibly slanderous speech against her by Joseph. Instead, she claims to have found "proof of Open Meetings violations." Alamo Heights City Attorney Michael Brennan failed to return a request for comment.
Smith protective of Canseco in redistricting
In more email news … Surprise! Republicans have been trying to unseat Dems by watering down the voting power of minorites in their redrawn voting maps and they don't want to get busted for it. More then 400 pages unsealed in a federal redistricting lawsuit last week show key GOP staffers and members of Congress swapping articles, map proposals, and questions about the process, hoping to build the strongest map for GOP contenders while avoiding intervention by the U.S. Department of Justice.
In February, after State Rep. Burt Solomons was named chair of the House Redistricting Committee, Eric Opiela, a lawyer with the Texas GOP Congressional Delegation, wrote a top staffer with Texas House Speaker Joe Straus, asking whom the committee would hire as an attorney to oversee redistricting. "I take it Burt won't hire someone adverse to our interests … "
By May, Texas Congressman Lamar Smith, the delegation's point man on Texas redistricting, was asking if he could swap parts of his conservative district with Rep. Francisco "Quico" Canseco, hoping to help out a newly elected friend entrenched in a contested district – one of several exchanges showing Smith's persistent worry over Canseco keeping his seat. After Smith asked about the swap, Smith's lawyer, Opiela, wrote back, "I don't think we mess with quico's district – for your sake and his. He is barely performing (or not depending on your measure) right now; add Rs (which will be Anglos) and you put a neon sign on it telling the court to redraw it. Bring down your numbers and you'll have a Dem opponent every time." Smith would later write, "And I think u kno I will sacrifice whatever I need to help quico."
In another exchange, Smith's attorney sent out an email referencing statements by Nina Perales, the Mexican American Legal Defense and Education Fund's vice president of litigation, charging that GOP gerrymandering didn't increase Latino-opportunity districts despite massive Hispanic growth in Texas over the past decade. Smith wrote his lawyer and other key state GOP staffers, saying the newly formed District 35 should assuage those claims, ending the message with, "Assume the AG is totally on board?" Straus' lawyer wrote back hours later, "Yes. We're working very closely with the AG."
The emails also show Smith taking a special interest in the new Hispanic-majority congressional district running from San Antonio to Austin, a redistricting move that threatens to bump longtime Democratic Congressman and GOP nemesis Lloyd Doggett from his seat by pushing him into a majority Hispanic district anchored in San Antonio. Some exchanges show Smith hoping to pump more and more Hispanic votes into the new Latino-opportunity district, now home to the primary fight between Doggett and State Rep. Joaquin Castro. In one exchange, Smith requests that the neighborhood around the San Antonio Country Club be moved out of the new District 35 to his own, thereby lowering the number of Anglo voters in the new District 35 by a "fraction."
"Change has been made," was the response.
The emails also show a bitter fight between Smith and his longtime colleague, Texas GOP Congressman Joe Barton, over how to best form Texas' four new congressional districts. Smith and his team emailed copies of an April Politico piece detailing the behind-the-scenes spat, which described Smith as more pragmatic — wanting to split the four seats evenly between Democrat and Republican — while Barton pushed to make three, or even possibly four, of the new seats Republican-leaning. (In one email, Smith tells his staff that Democratic Congressman Henry Cuellar of Laredo "has been the most helpful dem," saying that, in return, Cuellar wanted a piece of both Bexar and Hidalgo counties).
Eventually, Dub Maines, a senior staffer with Barton, sent out an email to the delegation promoting Barton's own plan, contending that Smith's plan amounted to "high-risk poker with no discernible positive return." Hours after Maines wrote the message, Smith emailed Congressman Pete Sessions of Dallas, a high-ranking Republican who chairs the House GOP re-election committee, asking him to call Barton. "Pls call barton. Dub mains sending emails criticizing cd 20. May be used against us in court," Smith wrote.
152-0: CPS Energy's Beneby lauded by Sierra Club
Warning that CPS Energy's CEO Doyle Beneby was under attack by coal-power interests since he announced the early closure of the JT Deely coal-fired power plant, the Sierra Club suggested members and clean-energy supporters write in to praise the decision.
152 did. Number of pro-coal haters clogging up Beneby's in-box in the same period? Zero.
While we may be able to shut Deely down to comply with new clean-air regs from the U.S. EPA (and avoid what the utility said was up to a half-billion-dollar investment for scrubbers promised years ago), it will be interesting to see the reaction when the utility has to spend up to $100 million on new pollution-reducing equipment at Spruce One — that's what it's estimated it will cost the utility to comply with new air regs at a coal plant we want to keep. •