Reasons to be Cheerful (Part 4): After a week gorging on punk rock origin stories — blame it on Gay Fiesta, we don't know — Que2 has been flapping about the choppy waters of stillborn heroes hoping to strike a happy chord.
Femicides continue unabated in Juarez: No, that wasn't the news we sought.
Germ lab in Galveston on brink of operations wasn't rent in two by Hurricane Ike, releasing new plagues. Warmer.
Super Mario Bros is the most-rented movie in San Antonio. Ack! Back two steps.
Border Wall uncertainty? Draw in to the warmth.
Sweet Eloisa
A late-afternoon email uncovered the silver cord: Dear Dr. Eloisa Tamez, the bright light of El Calaboz who has fought off Homeland Security's land seizure lo these many months, was honored with a Henry B. Gonzalez Civil Rights Award by the Texas Civil Rights Project. In a perfect world, our state's Governor would be recognizing this Texas hero for fighting to protect our private-property rights, bi-national justice, and environmental good sense. That, unfortunately, is not the mindset of those ruling the roost beneath the Pink Dome.
Tamez explained her stand to an appreciative crowd.
"I am not in this fight because I care not for the safety of our country. I am not in this fight because I am not patriotic. I am not in this fight because I am a proponent of illegal immigration. I am not in this fight because I am militant. I have been accused of these and many more. I am in this fight and litigation because the Constitution and human rights of citizens are being violated. I am in this litigation because the human rights of indigenous landowners are being violated and equal protection is being denied. I am in this litigation because the Constitution is being violated and our democracy is in jeopardy."
Even better: Facing funding and oversight issues, Homeland Security's wall may stall in Cameron County, after all. `See murodelodio.com for border-wall coverage.` Now that would provide the blinding surge of optimism this tired heart aches after.
This old house
In Memphis, another old river city south of the Mason-Dixon line, they like to say that their town has destroyed more history than most places would ever dream of having. San Antonio has similarly demonstrated an out-with-the-old bulldozer mentality over the years, as when they tore down the vintage Tobin Hill property of Paul Kinnison in April without any notice. By the City's own count, they've leveled 45 homes in 2008 alone, and at least six of them were in historic districts.
Kinnison appeared in front of the Council last week before they unanimously approved an amendment to the city code that would require the city to hand a resident a written notice of a proposed emergency demolition or hammer up a placard if a resident isn't present. The amendment also adds the office of Historic Preservation to the Dangerous Structure Determination Board. "I'm not a slumlord or an absentee homeowner," Kinnison said, adding that he'd begun reconstruction on his property when the wrecking ball came a-swingin'.
Assistant City Manager T.C. Broadnax said demolition will be the "remedy of last resort" for SA, but District 5 Councilmember Lourdes Galvan fretted about the "economic restraints" of people who'd like to refurbish their properties, but might not be able to. She also asked about cases in which a homeowner dies and the property changes hands (Broadnax vaguely assured her the city would give the "rightful owners" proper notice).
Coming from a sharply different angle on the demolition issue, District 3's Jennifer Ramos expressed concern that "the process takes a long time" and said that in her time as a council aide, she observed that in some cases, homes in terrible condition were allowed to stand for up to three years.
Kinnison would surely disagree.
Heir of the smog
Gittin' closer to what passes for acceptable weather for dancing about the oversized gourds, seasonally disjointed merchants have hoisted the evergreen into the low-traffic, high-gloss lanes. However, as always, All Hallow's Eve brings its own polarizing energy of trick/treat dynamism. This year, it may have come on the wind itself. An unusually late arrival of high-smog days, the product of warm dusty air floating beneath a high-pressure ridge out of the Midwest, boosted by the state's own complex of coal plants and idling engines, may have San Antonio in line for federal sanction.
While Houston had the good-bad fortune of being up-sized two classes in regulatory parlance, granting the eight-county region another 11 years to deal with its foul air, San Antonians may be about to feel the angry end of the EPA's stick-and-carrot.
Under new federal guidelines, cities must keep their per-billion quotient of ground-level ozone (better known as smog) beneath the 75 mark. However, thanks to five straight days of smoggy excess, two of five Alamo City monitors were pushed into verboten territory and, according to state records, now average at 76 and 78 ppb.
We won't know if the Feds will start trimming our highway dollars — is Highway 281 a lost cause, yet? — until they gather the experts around the table in the spring of 2009, according to an agency spokesman. Then we'll find out how connected our new batch of politicos really are.
Milt meets Mad?
Energy datahouse Platts, junior hillbilly cousin of textbook price-gouging McGraw-Hill Companies, has a pocketful of possible honors on the hook for your favorite utility, CPS Energy.
Leave it to a textbook producer to refer to their categories as "awards recognitions arenas." Still, 600-thousand-dollar-man Milton Lee just may be shaking hands with former Secretary of State "Mad" Madeleine Albright down on Wall Street — if either of these icons of American Trust are still with us come December.
Lee was nominated by some masochist for CEO of the Year. Lee's fiefdom got the tap for both Community Development Program of the Year (that'd be driving off 500 employees?); and Power Company of the Year (visionary-ness of being first in line for new nukes in 29 years?). Apparently, Platts didn't enjoy the benefit of the company's employee survey results (See "Hot Wired," August 6, 2008) as we at the Current did.
In this world of fast-approaching petroleum limits and nuke-terror insecurity, CPS failed to land a spot in maybe the only "arenas" that matter anymore — sustainable tech innovation and sustainable energy initiatives. "Sustainable." That means it can go on forever. Mad Men-style profits at the expense of employee relations doesn't add up under Webster's listing. •
---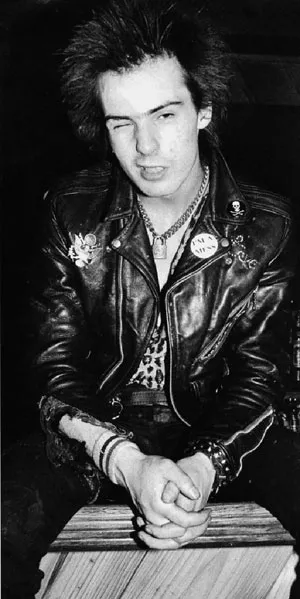 Subject: Outcome of ITSD investigation
From: Virginia Quinn
To: Peter Zanoni; Hugh Miller; Michael Armstrong
Tuesday, November 29, 2005 10:29 AM
Gentlemen:
As I previously communicated to Hugh Miller, we have concluded the investigation based on the allegations raised by Mr. John Foddrill. The case file is closed with the notation "lack of evidence/unfounded." I wanted to close the loop with you, however, and communicate our findings on one particular area of concern.
As I discussed with you, we conducted a number of interviews with current and former employees concerning the telephone "variable" charge that was established approximately 25 years ago that has been a part of the ITSD process ever since. ... It was apparently started years ago because departments used to bill separately for their telephone services. The telephone company began complaining to City management because some department's telephone bills were delinquint or contested, and the management of City telephones was a nightmare. It was ultimately determined that ITSD would become the central point for telephone communications in the City; in return, as a way for ITSD to pay for telephone costs incurred across the City, ITSD instituted the "variable" because they didn't know how much the telephone costs would be in any given month.
However, over time, the "variable" underwent a transformation into the budget line item we know today. ... We established that the telephone "variable" has been used to pay for items completely unrelated to City telephones. Those things included: The ITSD trophy case, training for ITSD personnel, remodeling at ITSD, numerous department-specific purchases, and data equipment for the City network. If, during the course of the year, any single department incurred a large unbudgeted cost item, it was likely that the "variable" would be tapped so that the cost of this item could be spread across City departments. ... The largely unsupervised and unregulated billing of departments across the City under the guise of the telephone "variable" for the last 25 years has resulted in departments having been billed for an untold amount of goods and services from which their department received no benefit or for costs that rightfully should have been borne by ITSD.
No laws or written rules were violated in the administration of the telephone "variable" because there never were any; however, it appears clear that the business practices associated with the telephone "variable" were unsound and almost certainly contributed to a laissez-faire fiscal environment at ITSD. Predictably, Contract Services' recent audit of ITSD showed significant billing problems.
From a budgetary standpoint, best practices suggest that we revisit this methodology for "variable" charging in favor of more acceptable (and clearer) practices. ...
Virginia Quinn, Manager
Office of Municipal Integrity
Whose ass is Virginia Quinn covering, and why? Get it in context, here.