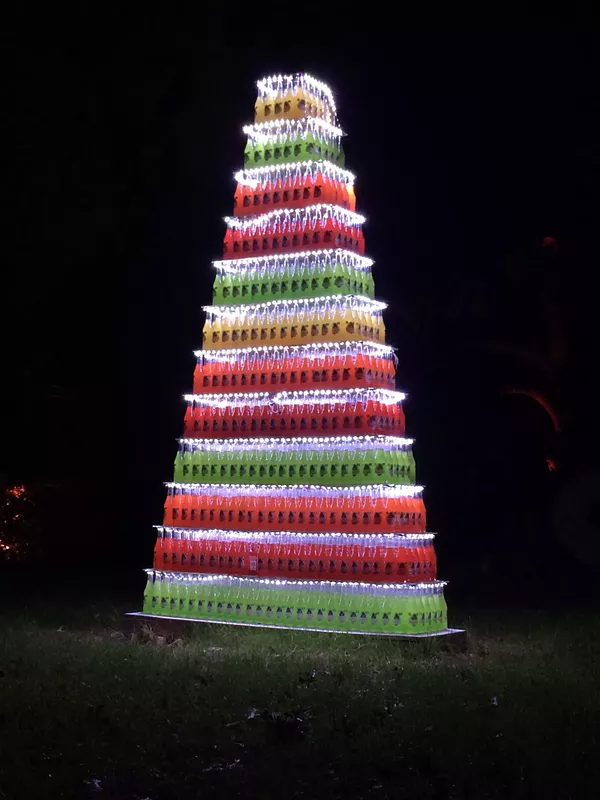 Nothing says Christmas in San Antonio than three tree displays made entirely of Jarritos. Made up of several hundred lime, mandarin, pineapple and fruit punch flavors, the lit-display was found in the Monte Vista neighborhood through January 6 off King's Hwy., but we can't promise it's still there after Three King's Day.
My only question is who gets to drink all these after the trees comes down? Let's hope for a Topo Chico Lime display next year.
Here's a photo from two weeks ago in all its daytime glory.