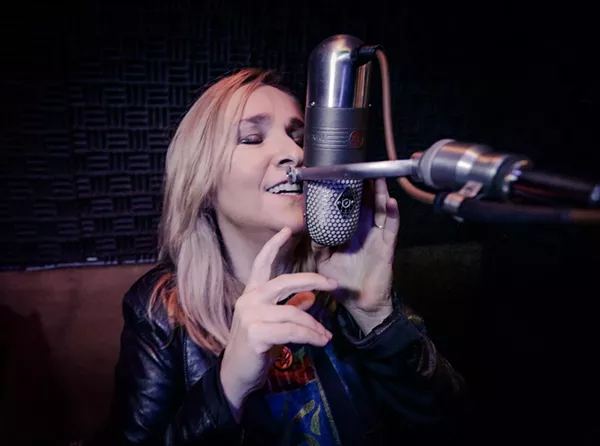 Courtesy of Melissa Etheridge
Melissa Etheridge is a rock and roll icon par excellence. She has won two Grammys — both for Best Rock Vocal Performance — and been nominated for a slew of others. Her soulful and smoky voice pairs impeccably well with her rootsy and bluesy pop-rock style; she sings with a confidence and emotional immediacy that few can match; and she is every bit as celebrated for her songwriting abilities as her vocal talents. She and she alone penned her biggest hit to date, 1993's "I'm the Only One," and she has continuously displayed her aplomb for the art of confessional, emotionally charged songwriting. When Etheridge came out as gay in 1993, she bravely paved the way for countless other high-profile individuals to publicly embrace their identities (remember, it wasn't even until 1997 when Ellen DeGeneres came out), and, as such, helped loosen the grip of homophobia and fear on LGBTQ folks across America. Since then, she's been a staunch advocate for LGBTQ rights, even as she's released a new album every couple of years like clockwork. Her latest effort,
Memphis Rock and Soul
(2016), is a covers collection of the gritty songs that have inspired her.
$39.50-$100, 7:30pm Wed. Jun. 28, Tobin Center for the Performing Arts, 100 Auditorium Circle, (210) 223-8624, tobincenter.org.