10. Vince Staples | Hell Can Wait | Def Jam
Around the 1:35 mark of "Hands Up," an incendiary indictment of police brutality, Vince Staples works himself into a frenzy, his voice rising to a near shout. Just as his anger is about to boil over, he composes himself, regaining his snarl for another cutthroat eight bars until the brutal knockout: "I refuse the right to be silent." Hell Can Wait's other seven tracks don't lack for similarly heart-stopping moments, but this more than any captures the fire-eyed focus, salient delivery and careful attack of the 21-year old phenom.
9. Cymbals Eat Guitars | LOSE | Barsuk
In the proud tradition of disillusioned suburban epics (Titus Andronicus' The Monitor, in particular) LOSE sees Joseph D'Agostino turning down the pyrotechnics and amplifying everything else—the epic song lengths, the stadium-sized choruses—to maximum effect.
8. St. Vincent | St. Vincent | Lorna Vista
After hinting at it for a couple albums, Annie Clark has at last transformed herself into a sort of short-circuiting fem-bot, an art-rock concept unto herself that also acts as a social critique on digital disconnectedness. If that all sounds a bit heady, it's because it totally is. And yes, she's shed some of her more endearing organic aspects in this transformation process. But she also cranks out perfectly engineered tracks on her self-titled fourth effort with (appropriately) robotic efficiency.
7. Flying Lotus | You're Dead! | Warp
There's a quote from Herbie Hancock in which he tells Flying Lotus and frequent collaborator Thundercat that, "If Miles [Davis] were alive, he'd be hanging out with you cats." It's certainly a cool thought experiment to consider the possibilities of a FlyLo/Early '70s Miles collab. But in his own way, Ellison has pushed the boundaries of the long nascent fusion jazz format in a fascinating direction with a unique set of collaborators, including Hancock, singer Angel Deradoorian and Kendrick Lamar, who proves the crucial assist on single of the year "Never Catch Me."
6. Todd Terje | It's Album Time | Olsen
When Todd Terje did, after six years of increasingly impressive production work, finally declare It's Album Time! (hopefully out loud in an authoritative Norwegian accent), I feel like it had to be in response to a dare. How can you piece together Bryan Ferry, Japanese video game soundtracks, a harpsichord sample and the Knight Rider theme? It's a cheesy delight of a record, a slice of retrograde lounge disco that's somehow even more fun than it is well-produced.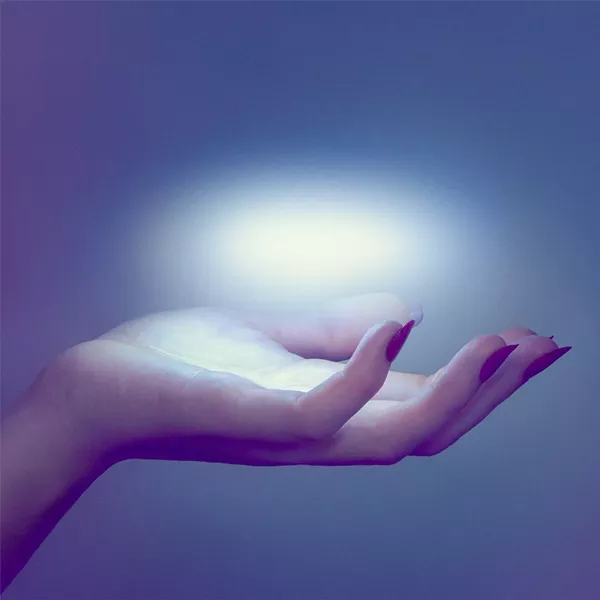 5. Spoon | They Want My Soul | Lorna Vista
It was fair to wonder if we'd ever get another Spoon record. Reaction to 2010's Transference was tepid at best and the band's key members appeared to be content in their various new projects. But come back they did, and with fire in their eyes at that. They Want My Soul is Spoon back in their lean, mean pop-song machine mode of the mid-2000s.
4. Parquet Courts | Sunbathing Animal + Content Nausea | What's Your Rupture? / Mom + Pop
Parquet Courts makes shambolic guitar songs, the kind that only casually refer to their own intelligence and sound suspiciously like they were written in an hour. They also make a ton of them, as their two-album effort this year proves. Sunbathing Animal is the star of the bunch, a no-bullshit set featuring career highlights "Instant Disassembly" and "Black and White" that for all their nonchalance, prove with casual brilliance that there's no band more worth following.
3. Merchandise | After the End | 4AD
I've got no way to prove this, but I feel fairly confident that at least one room in Merchandise's home studio holds an altar to moody '80s pop legends strewn with cherished artifacts: Johnny Marr's guitar pick, Tears for Fears' wool sweaters, a piece of Robert Smith's hair. Whatever their method, the dutiful worship of '80s synth pop has paid off, as the Tampa band has made the best '80s pop album since 1990.
2. The War on Drugs | Lost in the Dream | Secretly Canadian
The line between the indulgent and the epic is a tricky one, and credit leader Adam Granduciel for somehow landing on the right side of it. Lost in the Dream succeeds as an equally epic album to all the classic 'murican rock that inspired it by way of expert pacing, sharp songwriting and careful production.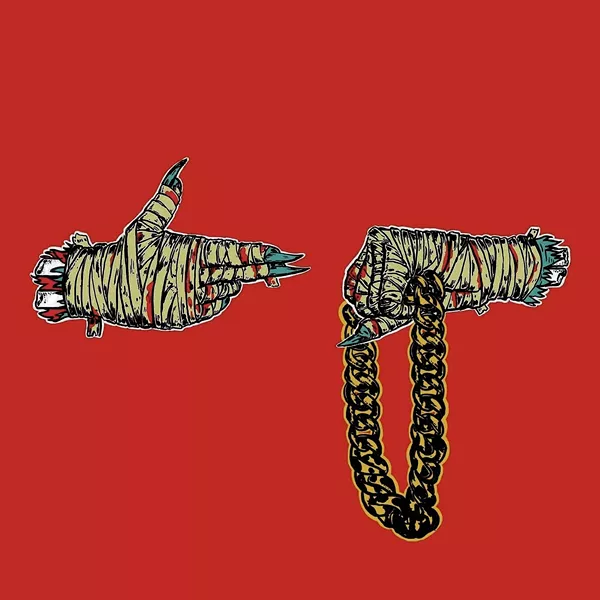 1. Run the Jewels | Run the Jewels 2 | Mass Appeal
After four straight years of year-defining albums from Drake, Kendrick Lamar and Kanye West, it looked dangerously like 2014 would pass without a definitive hip-hop statement. Enter Killer Mike and El-P, better known as Run the Jewels. RTJ2 simply distills all of the best aspects of the dynamic duo into a lean 40 minutes, riding El-P's best production effort to date (no small feat), and lyrically balancing punch-line braggadocio ("Oh My Darling Don't Cry") and conscious activism ("Early," "Crown").