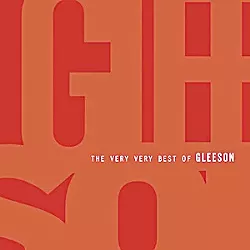 The Very Very Best of Gleeson
Composer:
Gleeson
Conductor:
Gleeson
Label:
Almost There
Release Date:
2009-11-25
Rated:
NONE
Genre:
Recording
As you might expect from an album that collects songs written over a period of 15 years, the debut from South Texas rock four-piece Gleeson covers a lot of ground in 45 minutes. While many tracks ("First One to Bleed," "More Than Me") take the form of can't-believe-it-didn't-already-exist radio rock (think Cheap Trick or Tom Petty, not Puddle of Mudd) with the slightest streak of Southern sensibility, sometimes Austinite frontman Ty Chandler's voice drifts farther past the Mason-Dixon for a defiant twang almost worthy of the Drive By Truckers ("Step in, I Meant To," "Falling Out").
But, as the backward loops in the intro forewarn, Very Best seems to take the most pleasure in unexpected moments of confounding weirdness. Witness 11-minute centerpiece "Call to Arms," which moves from Chandler and San Antonio's Raul Vela III swapping crunchy guitar riffs to Britpop orchestration to theatric piano balladry and back without missing a beat and finishes with well-earned fanfare. "Lonely on Your Own," at a comparatively paltry 2:30, returns the album immediately to the sort of pop-rock and alt-country mash-up that dominated Wilco's Being There. "Radars Calling" becomes an album highlight by throwing some dirt into the established formula, so it's immediately followed up with "Marieta," an acoustic-and-harmonica instrumental, which is succeeded by the punkish "The Engine's On." Now you're getting the idea.
The album leaves the strong impression that the very best of Gleeson is probably still to come, but closing number "January," which gloms funereal gospel to a hesitant piano-and-strings composition suggests these guys are only going to get stranger (i.e., more awesome) in the next 15 years.
— Jeremy Martin