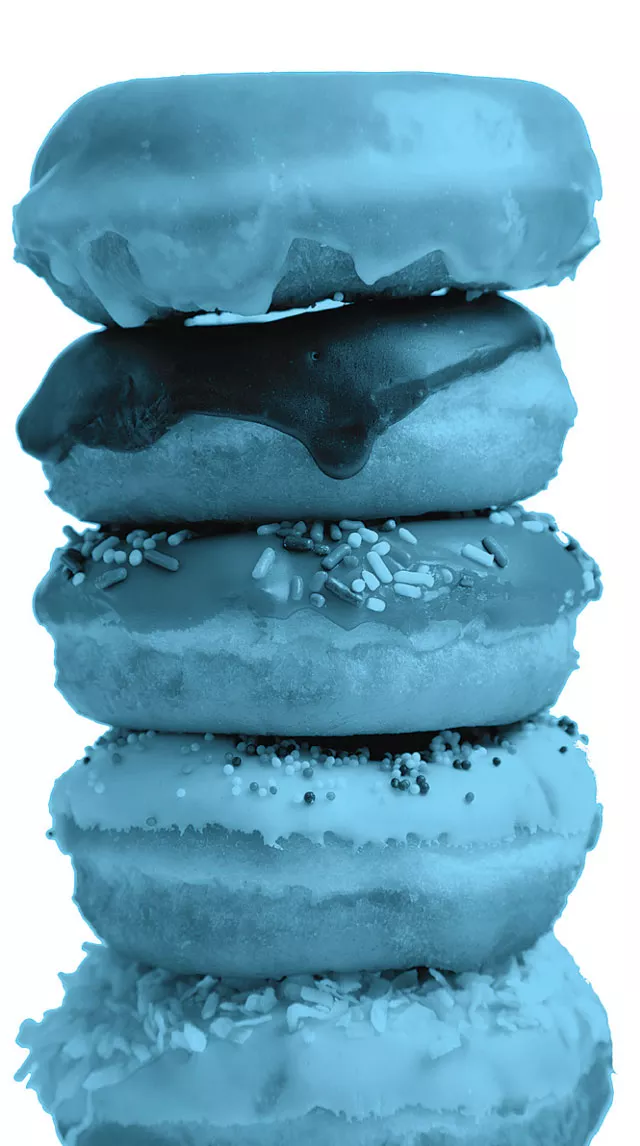 Try not to get fat
Granted, it's difficult to conjure up a nutritious meal when your most sophisticated kitchen appliance is a microwave. But take heed, the freshman 15 is no myth. Vending machine cheese doodles will conspire against your buns and thighs. Hit the on-campus gym every once in awhile and do what you can to stay healthy.
Keep in touch with the folks
Now that you're out from under their parental yoke, admit it; you sort of miss the 'rents. Take a minute to call and check in with them and mom will be so happy she'll get all misty-eyed.
Drugs
College is this weird time and place where lots of things are inexplicably socially acceptable that usually wouldn't be. We're just saying … if you experimented with some psychedelics or something, we wouldn't hold it against you. Some Facebook friends suggested specific inebriants, including psilocybin mushrooms and marijuana.
Don't be frivolous
Regarding the drug stuff, and sex stuff, and some of the other advice here, Facebook respondent Moor Phe Us ranted: Join a fraternity; a menage a trois; an orgy?! … Frivolous nonsense. And you wonder why the world is a hell! The reason the New World Order cabal can even exist is because people are stupid! They're so busy skipping class to engage in public drunkenness; or swallowing goldfish or having wanton uncontrollable sexual encounters to even notice that they're being victimized. … I don't know about any of you, but my college education was far too expensive to waste it doing any of the nonsense you all are talking about. There is a time and a place to have fun, and then there's school. School by design has always been to uplift and elevate — which is the reason the aristocratic elite sought to deprive the every day people of it for so long. And here we have the opportunity to partake of it, and this is what you all come up with. Sex and drinking! You all deserve whatever fate awaits you.
Create
If you've always had an interest in crafting, photography, music, or anything else of the creative ilk, this is a great time to try it out. Odds are there will be people around who share your interest and will be able to help or encourage you. More and more college students supplement a meager income by making and selling things on sites like etsy.com.
Join a club
Most schools have something for everyone. It's a great way to meet people and it'll be comforting to know that others share your nerd passion for anime, squirrel-watching, intramural ping-pong, or the kind of creative endeavors suggested in the prior item. Clubs are also a way to learn about working in groups and taking a leadership role. (Yes, playing well with others does serve you later in life.) Be the president of something.
Network
Because years from now you might walk into a job interview and find yourself sitting across from that guy who always wore socks with sandals in your psychology class.
Find your BFFs
Not exactly the same as the above. Make sure you know the difference.
Join a sorority or fraternity
Well, not that we did. But they're networking taken to the nth degree. "Even if you don't get in at least it is a fun experience to try," a Facebook friend advised. Depends on your idea of fun. Another suggestion: "a few frat parties for the free beer and complete craziness."
Get a job
"Even if it's only for the few weeks and the employee discount." (And if it's only for that, you can give the check to charity or your morenumerous classmates who're slaving for the bread.)