There are three things we know summer brings out: hotties with beach bodies, hot summer nights, and alcohol, alcohol, alcohol! Technically that's five things, but who's counting?
In Texas, everyone's go to drink is the margarita (obviously). We know for us a great margarita can't be beat, but recently we've been testing out different sangrias, and this one has gotten rave reviews from everyone.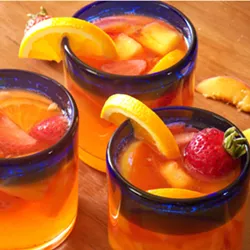 It's a peach sangria and it's delicious! Our parents are pretty tough critics and this drink passed the test. They can't stop drinking it, which can't be good for them. You know...hangover wise.
As we were headed on vacation recently, this was one drink we HAD to have on our list. It's perfect for the beach, but also classy enough for when you want to stay in and watch chick flicks. If you're looking for something new, this is definitely worth a try, trust us!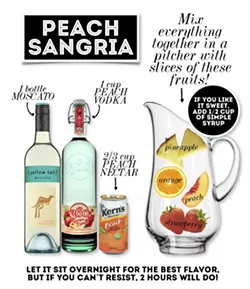 -Libby, Katy, Mandy & Emily Castillo
More by The Style Dossier