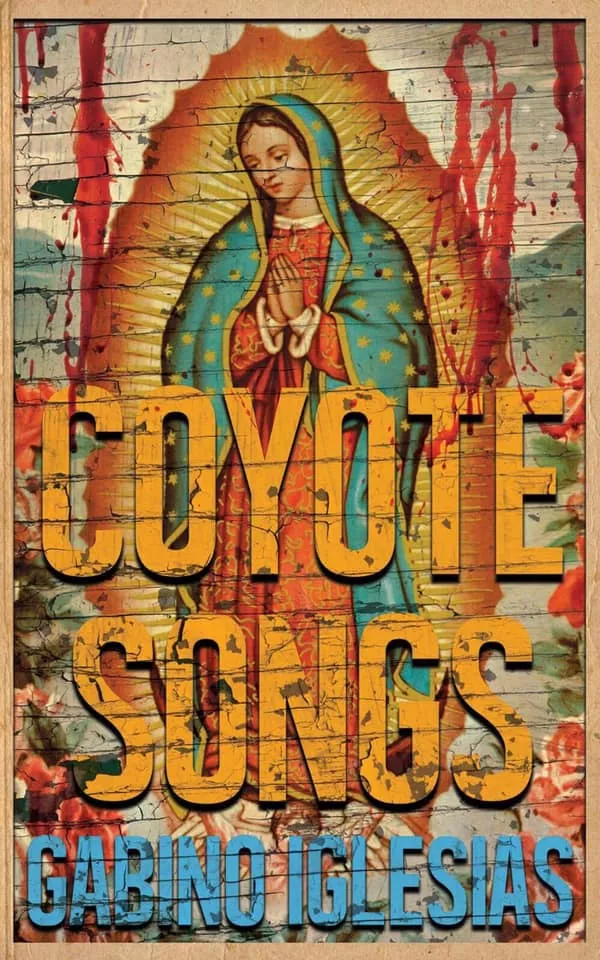 It's difficult to read the new barrio noir novel from Gabino Iglesias without also being reminded of Childish Gambino's "This is America."
Back in May 2018, that song's music video blew up the Internet for a solid week — no easy task, considering how many new things are pumped into our brains every time we scroll through our news feeds. If you've seen the clip, you already have the entire performance memorized: Childish Gambino dances like an awkward goofball before executing a man with a pistol, then music takes a sharp transition from a folksy melody to dark, hypnotizing trap. The video continues displaying sweet dance skills followed by brutal gun violence.
The message is the opposite of subtle, yet very effective. "Wake up!" it screams. "This country has a big problem, and nobody's doing anything about it!" America has other problems too. Children are dying at the border. Families are being separated. Immigrants fleeing for their lives are being denied access to safety. Despite all this death and travesty, nearly $19 million has been raised on GoFundMe to build Trump's wall. More than 300,000 toxic racists have looked at what's happening to these innocent people and decided, "Ah, to hell with 'em."
Enter Coyote Songs by Gabino Iglesias.
Much like Childish Gambino's single, Coyote Songs doesn't flinch. It offers an eye-opening representation of the U.S.-Mexico border and all the ugliness that currently hovers over it. We open with a Mexican man and his son fishing together, only to be interrupted by a random white guy blowing the father's brains out just because he can.
Coyote Songs shares similar themes to Iglesias's previous novel, Zero Saints, both released by a small press based in El Paso called Broken River Books. Dubbed "barrio noir" by Iglesias, an Austin resident, Zero Saints and Coyote Songs both contain a mixture of genres, including literary, horror, crime and bizarro.
Not every author can create their own genre. But then again, not every author is Gabino Iglesias.
Coyote Songs is a mosaic novel, meaning Iglesias balances a cast of protagonists, each with their own storyline. Not only are we following what happens to the boy whose father was murdered while fishing, but we also catch glimpses into the lives of Jaime, a kid recently paroled from prison; Alma, a girl desperate to make a statement with her art, no matter the consequences; The Mother, a woman pregnant with a bizarre alien creature; Inmaculada, the ghost of one of many victims who found themselves locked in a coyote's truck; and, of course, an actual coyote.
All these characters come together to tell a story familiar to some and foreign to others. Even the more fantastical elements become believable thanks to the strength of Iglesias' prose. This is a reality closer to home than most Americans would care to admit. This is the kind of novel that crushes ignorance and forces people to open their eyes.
This is America.
Coyote Songs
$15.99 | Broken River Books | 212 pages
Stay on top of San Antonio news and views. Sign up for our Weekly Headlines Newsletter.