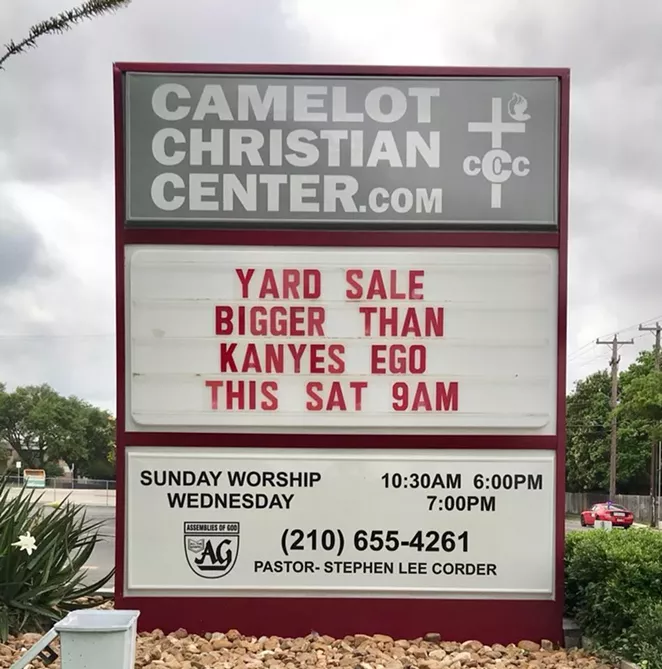 Facebook / Churchwithaheart
While most churches have scripture or the uber-original "Jesus Loves You" written on their marquees, one San Antonio church is turning heads with its messages.
Camelot Christian Center
, located at 7620 Ray Bon Drive, has gotten some attention with its signage, especially among millennials. The messages give nods to pop culture. There's the "YOLO" bit (which was probably more appropriate back in 2012 – but still funny) and a jab at Kanye West's ego.
Facebook / Churchwithaheart
Keep 'em coming,
y'all
.
Stay on top of San Antonio news and views. Sign up for our Weekly Headlines Newsletter.