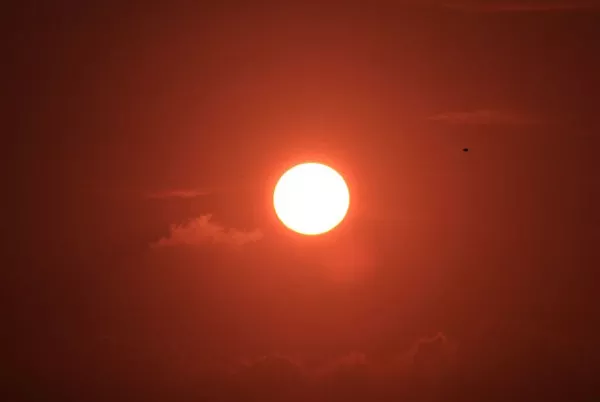 publicdomainpictures.net
The heat is on.
The official start of summer may still be a week away, but the season's heat has arrived in San Antonio.
This week will likely be the hottest of the year so far. The National Weather Service predicts high temperatures in the upper-90s every day, with a chance of ranging into triple digits. The peak heat index will hit between 102 and 105 degrees each day.
National Weather Service
It's going to be hot for the rest of the week.
Although it could be slightly cloudy, rain is unlikely. There's only a 20 percent chance of precipitation this week, according to
weather.com
.
The solution to stay safe? Follow these common sense tips from the
Centers for Disease Control and Prevention
: Stay out of the sun when possible, and limit outdoor exercise to the morning or evening. If you
must
be outside when it's hottest, hydrate, hydrate, hydrate.