Being a college student, flea markets and thrift stores are my mall. But you don't have to be in my position to enjoy all the neat things these places offer. They're scattered everywhere in San Antonio but you have to dig deep for the ones worth going to. These are the top personal favorites, but definitely not the only good ones in SA.
1. Texas Thrift Stores
Every day of the week a certain color tag means 50% off and $.99 Mondays is a thing. Need I say more? The finds here aren't restricted to clothes but all Texas Thrift Stores have a reputation for having a lot of name brand clothing for ridiculously reasonable prices. TTS also has a good stock of accessories like scarves, jewelry, hats and bags.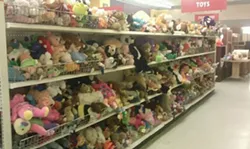 Pros: Really good deals and sales daily. Different locations throughout San Antonio.
Cons: Clothes might be stained, but it's usually nothing a trip to the washing machine can't solve. Same can be said about the furniture however there are some couches in good condition!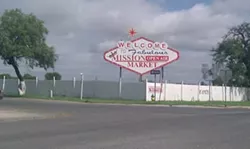 2. Mission Flea Market, 707 Moursund Blvd.
While this place has had some bad publicity over the years there's a handful of redeeming qualities too. In the past they've had voter registration, teeth whitening and funeral arrangements along with the local vendors. The variety is pretty awesome with fresh fruit, churros, bubble tea, tacos, paletas and Asian noodles available to munch on while browsing the many different booths.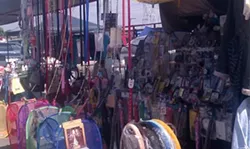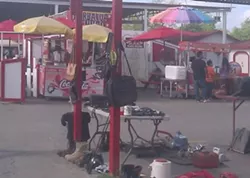 Pros: Good deals on clothes, jewelry, bags (designer brand sometimes. It's the hunt that's part of the experience), games, CD's, antiques, tools, computer repair
you name it, they got it.
Cons: Dirt roads, so bring comfortable shoes you wouldn't mind getting dirty. Early deals, too. Most vendors come as soon as the market opens, make sure to get there before all the cool stuff is gone!
3. Pica Pica Plaza, 910 S.E. Military Dr.
For those who can't stand the Mercado anymore because it's a summer tourist magnet but miss the culture, Pica Pica is your place. The half open-air, half indoor market has booths from local businesses with fair prices. It's super clean and also has a kids play area too. The family friendliness of it all makes the shopping experience more comfortable and fits the "mom and pop shops" motif.
Pros: Variety of booths, reasonable prices, clean.
Cons: Some booths are pricey. Have to pay to get in kids play area.
4. Family Thrift Center on 811 Bandera Rd.
To my surprise there's dressing rooms, which automatically makes shopping at thrift stores no longer a game of Russian roulette. The biggest selections were clothes and shoes, but there's also furniture, jewelry, toys and housewares. A friend once told me she got an A'gaci shirt here for $2, and with the huge selection of women's clothing I totally believe it. Tops, bottoms, shoes and dresses ranged from $2-$5, some tank tops were $0.99 and some familiar brands were Hollister, Justice and Old Navy.
5. Bandera Rd Flea Market (1331 Bandera) 
Each vendor has their own prices, but collectively the indoor flea market is like a mini universe. In one corner of the room is a church, in the other side a mini bar with pool tables, a dance hall and a Coca-Cola diner. You can get your computer or watch repaired, browse for quinceanera dresses, piñatas or home furniture, or get your hands on some Spurs gear. Racks with "$0.50 each" and $3-$5 dollar signs flash in the aisles in neon paper, so it's easy to spot some good deals. Whether you're looking for something in particular or just bored, this place will keep you busy.