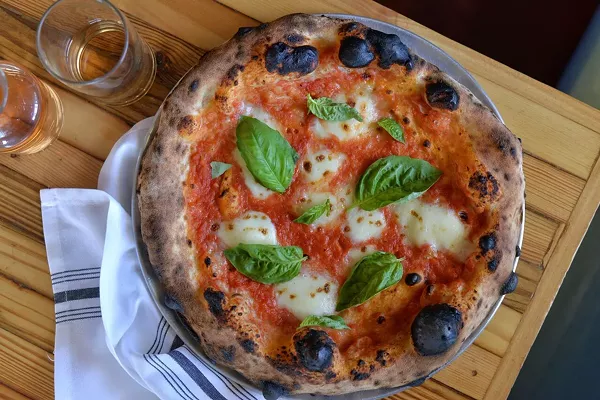 This Friday — National Pizza Day — is the perfect excuse to check out
Il Forno
if you haven't yet. The hyper-local focused pie shop will be hosting a pie party from 3:30-6:30 p.m., complete with $2 Lone Stars and $6 margherita pizzas.
Il Forno is a true do-it-yourself establishment: Chef Michael Sohocki hand-built the brick oven, and they make all their own coppa, proscuitto, pepperoni. Veggies and beverages are sourced local, too.
122 Nogalito St., (210) 616-2198.