Page 3 of 5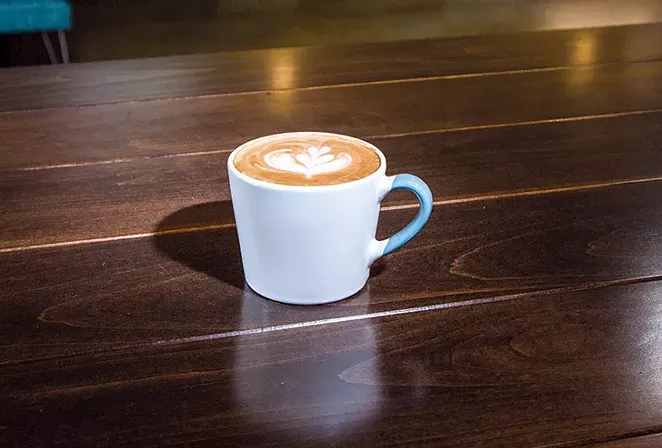 Summermoon
3233 N. St. Mary's St., Suite 102, (210) 320-1773, woodfiredcoffee.com
Wood-fired coffee beans and Moon Milk are just two things that make San Antonio's newest coffee shop so addicting and unique. This Austin-based shop that is Summermoon Coffee, which opened in October.
So what is this mysterious Moon Milk all about? It's basically a combination of seven secret, all-natural, all-organic, sweet ingredients they add to your milk (or any non-diary alternatives) to create a magical flavor that can only be explained as … heavenly.
Their most popular drinks are their Moon Milk lattes, which they call Wintermoon for iced and Summermoon for hot. Getting a latte with a Full Moon (full strength of Moon Milk) might be more sweetness than you're ready for but you can adjust that by asking for Half Moon (think vanilla latte on the sweetness scale) or even a Quarter Moon.
A good quality cup of coffee is one that's smooth and not bitter and that's exactly what you can expect from Summermoon. To achieve this perfect flavor they stepped back in time (to around the 19th century) and built a brick hearth when they opened their first shop in 2002 to roast their beans in. And it's not powered by gas or electricity, but rather a wood fire, fueled by Texas Oak and three people hand-roasting the beans daily in south Austin.
Aside from Moon Milk and smooth-flavored coffee, you can also order blended drinks such as an espresso milkshake, frozen hot chocolate or an organic fruit smoothie. To eat, they have pastries from Bird Bakery, tacos from El Milagrito Café and a few sandwiches. Located next to the TriPoint, the space inside is trendy and welcoming with plenty of tables and chairs and even a few outside. Each Summermoon Coffee shop has a unique vibe of its own but the quality of the product remains the same.
–LL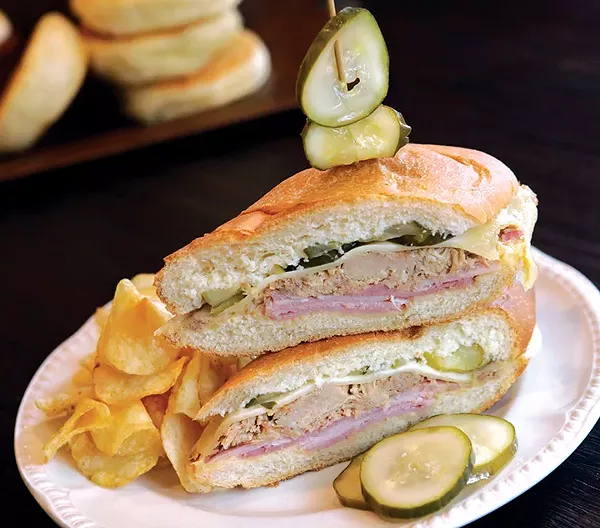 The Bread Box
555 W. Bitters Road, Suite 1115, (210) 277-8612, thebreadboxsa.com

Delicious bread, warm soups, and freshly baked deserts are foods that just scream fall. The Bread Box in the Alley on Bitters has now been serving up all of these, and more since their restaurant opened last November. The eatery serves a plethora of great sandwiches, salads and breakfast options on the menu, all prepared in house by co-owner Lucas Kent.
The Bread Box offers up many daily specials, including cupcakes, cakes, pies, soups and entrees. Typically these specials will reflect the season; on my particular visit they had a delicious curried potato soup. Other fall options they've had have been curried zucchini, chicken noodle, and other autumnal favorites. The entrees have been seasonal spicy gumbos, and roasted turkey dishes that are excellent for keeping us warm and toasty in the chill of fall and winter months.
The desserts however are what complete the menu and make the Bread Box shine. With permanent menu items like apple pie, pecan pie and bread pudding, the daily offerings expand the menu even more with seasonal favorites. The shining star of the menu though is the Bambino Huey dessert.
The Bambino Huey is a dessert that is perfect for later in the year. It's a dish that is similar to a sugar cookie, but made in a small glass dish (like a pie) the center is filled with custard and then topped with whipped cream. It was a dessert that was popular at Bambino's back in the '90s and after the restaurant closed, the dessert was unavailable. The Bread Box received permission from the creator to have it offered on their menu, and it's not to be missed.
There isn't a bad item on the menu at Bread Box, and with so many delicious options, it's a place you'll keep going back to again and again.
–EW