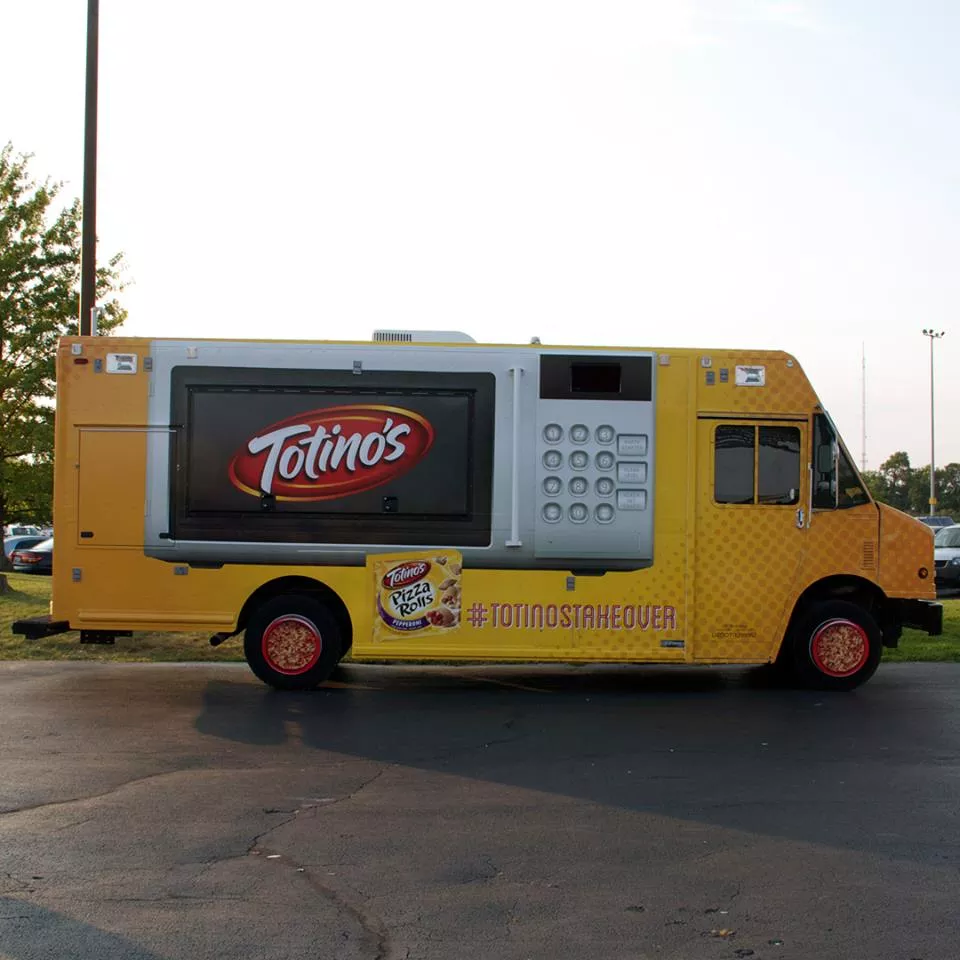 The truck featured here in Atlanta. (Courtesy)
Um, in stoner and teenage food news, Totino's is rolling into SA with its Takeover Tour. Spots include the Lady Bird Johnson Skate Park (10700 Nacogdoches) 4-7 p.m. on Thursday, September 26; Silverado 16 (11505 W Loop 1604), 5-7 p.m. on Friday, September 27; HEB Plus! (6238 N Loop 1604 W), times vary, Saturday, September 28; and Jalapeno Fest (2600 Rigsby Ave), noon-4 p.m. Sunday, September 29.
The takeover will offer free samples, an interactive dipping bar, a photo booth, sumo wrestling, because obviously and swag giveaways.
Visit Totino's facebook for more information.