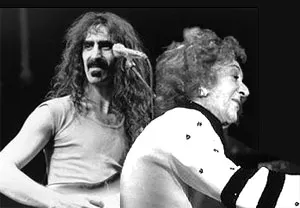 Count me among those who do not like KSTX's new programming schedule.
Front-loaded caveat: I value National Public Radio, and I'm a proud and grateful card-carrying member of TPR. What with disappearing newspapers, short attention spans, and oligarch-owned news outlets habitually engaged in dangerous bullshit tactics of outright fear-mongering and fact-free talking-point propaganda, Public Radio provides an ever-more-crucial public resource: A well-informed electorate is essential to any credible democracy. And while a significant percentage of the U.S. electorate remains either ill-informed or willfully ignorant, NPR/TPR at worst preaches to the choir, but at its best, arms the choir, and keeps the choir from going crazy. And especially w/r/t local news, TPR does a great job — especially with The Source, lately (we loved Rep. Charlie Gonzalez's recent anti-anti-immigration statement!)
So hooray for intelligent journalism and community and nonprofit and donate et cetera et cetera et cetera won't you give your support et cetera Fall Pledge Drive Ira Glass Sylvia Poggioli et cetera et cetera.
You get it.
BUT:
TPR!
WTF?
All-news, all the time, purty much, huh?
Sweet Powers of Local Radio, have mercy on us!
Look at this study, you guys. We're caught in a 24-hour news cycle, blasted on all sides by images of oily pelicans, flooded Pakistan, two futile wars, stranded polar bears, and Ann Coulter.
I noticed the TPR switcheroo this past Saturday when, after my weekly dose of This American Life, fucking MARKETPLACE MONEY came on. Now, like many folks I know, I'm doing my best to increase my financial literacy. Unfortunately — and also like many folks I know — I've got about $31 disposable income at any given time. $31 to parlay into investments, perhaps... investments which, given the continued shenanigans of Wall Street (shenanigans about which I learned on NPR, to be fair), likely wouldn't benefit me anyway. If I cashed out my 401K this second, I think I'd have enough dough to throw a smallish kegger. I'm seriously considering it. For one thing, at my kegger, it's unlikely we'll talk about our finances. (Sorry, Kai Ryssdal.)
So, no more Piano Jazz with the witty and ancient Marian McPartland making the complex variables of unrehearsed jazz piano duets — duets, mind you — seem breezy, intimate and effortless. No more Blues Before Sunrise howling its priceless musical declarations of American history into every Saturday night. Holy shit, soon the only music TPR listeners will hear, aside from theme songs and segue bits, will be the cornpone crooning on the wince-inducing  A Prairie Home Companion! (Sorry — I sometimes like it when the deservedly-respected Garrison Keillor talks. I occasionally enjoy the performances of the rest of the cast, too. But the musical interludes — especially those in which Mr. Keillor, God help us, sings, make me feel ... have ... want to ... look, I can't even talk about it.)
True, we've still got the enigmatic Deirdre Saravia, for whom I hold some mysterious affection, spinning her whole Irish-African-Scottish-keening-Riverdance howdoyoudo. And Jazz on the Landing, eh, it's a classic. One I never listen to. Many do, though. But you catch my meaning, radio powers.
Maybe the best example of wrongheaded programming changes, though: TPR, you've relegated Latino USA to 4 am on Sunday morning.
In San Antonio!?
One of America's foremost minority-majority cities, a city which demonstrates daily that life on the front lines of growing Latino political and cultural power is complicated, vibrant, fascinating, endangered, and incredibly important? The very program in which the frontera, immigration, legal rights,  and Latina/o arts and culture are most seriously discussed and showcased?
To be fair, Latino USA also airs at 9pm on Sundays ... where it'll compete for audience attention with TV shows like Mad Men, Boardwalk Empire, Eastbound & Down, and even The Amazing muffuggin' Race. Latino USA's former place at midday on Fridays caught a lot of us in our cars, perusing the radio, ready to learn. During its new time slots, we're either  asleep, drunk, or lusting after Jon Hamm (or maybe Kenny Powers).
But to get back to my pique from last Saturday afternoon: where the hell is Selected Shorts? I checked the schedule, and it appears to have vanished completely. A la chingada, TPR!
Where else are you gonna hear:
Jane Curtin read a story by Neil Gaiman ("Chivalry"— so awesomely funny, even though I'm not a huge Gaiman or knights-of-olde fan)
Keir Dullea read Sherman Alexie (the shattering "Do You Know Where I Am?")
David Strathairn read Edith Wharton ("The Muses Tragedy", full of subversive class-skewering humor, and especially great in Strathairn's lush and entrancing lower register)
Then there was "Household" by Yasunari Kawabata, read by the great Irish actress Fionnula Flanagan. Fascinating story and, I'm ashamed to admit, the first time I'd ever even heard of Kawabata, Japan's first winner of the Nobel Prize for Literature.
Most movingly, Selected Shorts broadcast —in its entirety, mind you — the titular short story from  Tim O'Brien's "The Things They Carried," a harrowing, beautiful, and continually relevant piece of fiction about American soldiers — in this case,  in Vietnam.
Here's an excerpt of that story:
******************************************
The things they carried were determined to some extent by superstition. Lieutenant Cross carried his good-luck pebble. Dave Jensen carried a rabbit's foot. Norman Bowker, other-wise a very gentle person, carried a thumb that had been presented to him as a gift by Mitchell Sanders. The thumb was dark brown, rubbery to the touch, and weighed four ounces at most. It had been cut from a VC corpse, a boy of fifteen or sixteen. They'd found him at the bottom of an irrigation ditch, badly burned, flies in his mouth and eyes. The boy wore black shorts and sandals. At the time of his death he had been carrying a pouch of rice, a rifle, and three magazines of ammunition.
You want my opinion, Mitchell Sanders said, there's a definite moral here.
He put his hand on the dead boy's wrist. He was quiet for a time, as if counting a pulse, then he patted the stomach, almost affectionately, and used Kiowa's hunting hatchet to remove the thumb.
Henry Dobbins asked what the moral was.
Moral?
You know- Moral.
Sanders wrapped the thumb in toilet paper and handed it across to Norman Bowker. There was no blood. Smiling, he kicked the boy's head, watched the files scatter, and said, It's like with that old TV show - Paladin. Have gun, will travel.
Henry Dobbins thought about it.
Yeah, well, he finally said. I don't see no moral.
There it is, man.
Fuck off.
**********************************************
This was read with extraordinary nuance and engagement by the terrific Dylan Baker. The broadcast hit me in a soft human place that most hard news can't quite reach. I've never sat in my car for 20 minutes after reaching my destination, spellbound and motionless, by Marketplace.
Note: you can catch the lost shows on podcast. Look around and subscribe. But then it's hardly local public radio, is it? Just more stuff offa the interwebs. Also, you can learn more about Zappa on Piano Jazz, if you want to, here.