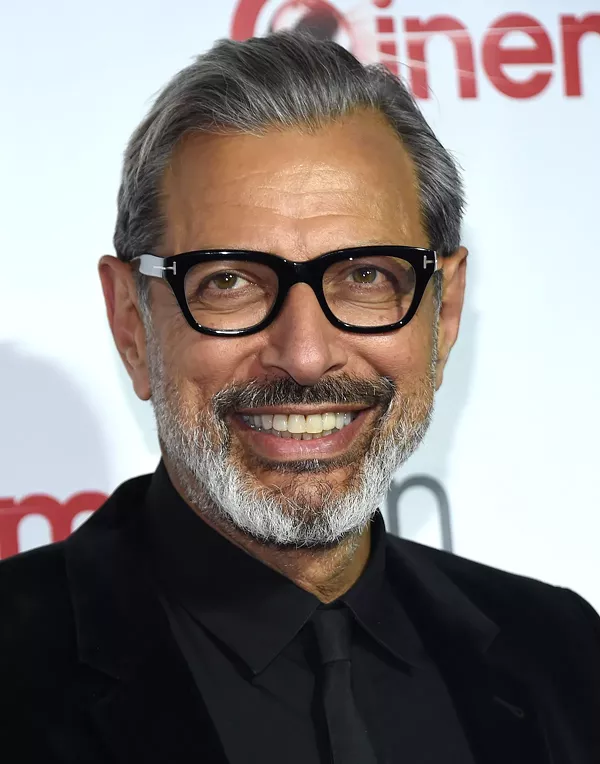 Move over tea-sipping Kermit and sad-faced Michael Jordan. There's a new viral sensation atop the pop-culture stratosphere and Internet users are helping him build a virtual brand – one meme at a time.
Over the last couple of years, beloved actor Jeff Goldblum has seen his online popularity skyrocket to levels comparable to the satirical Chuck Norris factoids that plagued the World Wide Web in the 2000s and the instant celebrity status earned by Grumpy Cat in the early 2010s for her adorable pout.
For Goldblum, who is scheduled to make a one-day appearance at the Alamo City Comic Con (October 27), his transformation into a trending topic started gaining momentum with an image from the 1993 Steven Spielberg classic
Jurassic Park
where Goldblum, who plays eccentric chaos theoretician Dr. Ian Malcolm, is lying back bare-chested and a bit bloody after a violent run-in with a T-Rex.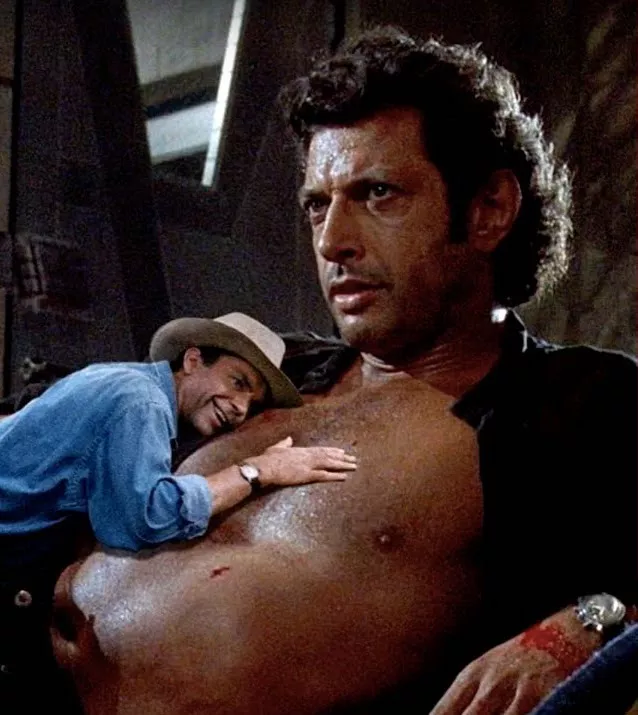 To complete the memeification process, different words were added to the explicitly masculine picture like "Goldblum's Naked Chest for President" or "Draw me like one of your French girls" (a reference to a scene in
Titanic
where a naked Kate Winslet poses in a similar fashion, so Leonardo DiCaprio can sketch her). In the animated gif version of th
e Jurassic Park
scene, Goldblum breathes heavily as his glistening body expands and contracts. There's also the meme where actor Sam Neill, who plays Dr. Alan Grant in the dinosaur adventure, is resting his head on Goldblum's torso instead of on the sick triceratops we see him snuggling with earlier in the movie.
"I admire them myself," Goldblum said of the memes during an interview with the Press Association earlier this year. "The human body is beautiful in all ways."
The exposed chest scene, however, doesn't stop at a few jpegs and gifs. There are also paintings, a Funko Pop! figure and the 25-foot statue that was erected in front of London's Tower Bridge last July. Goldblum seems to be enjoying the extra attention. In June, when he was inducted into the Hollywood Walk of Fame, he recreated the infamous pose and laid next to his star on Hollywood Boulevard.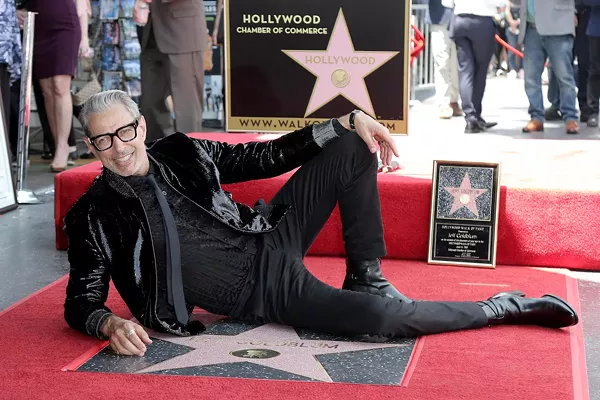 Whether you love him for his iconic horror role as scientist Seth Brundle in 1986's
The Fly
, his scene-stealing moments in 1996's sci-fi action movie
Independence Day
or his colorful characters in Wes Anderson's
The Life Aquatic with Steve Zissou
and
The Grand Budapest Hotel
, Goldblum has always been a hot commodity — even with his shirt on.
Get our top picks for the best events in San Antonio every Thursday morning. Sign up for our Events Newsletter.