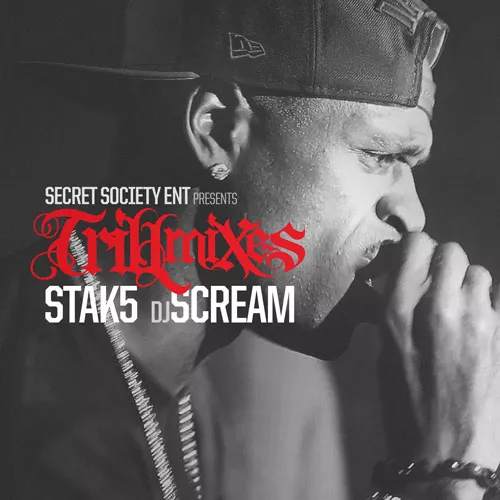 DJ Scream opens Stephen Jackson's latest mixtape, "Trill Mixes," with the booming proclamation that Jackson, aka Stak5, is back in the vocal booth and bigger, badder, doper, and richer than ever. After a solid debut last winter with "What's a Lockout," Stak5 returned to the studio to spit bars that further opine on the finer things in life a guaranteed NBA contract can provide. Rooted in Port Arthur patois, Jackson's rhymes stay close to the streets and are steeped in trill authenticity delivered in a confident flow.
Most of the 13 tracks featured on Trill Mixes showcase sly interpolations of corporate radio's catchiest joints. Addictive cuts like "OTS'n," "Motto," and "Shot Caller" capture Stak5 in full baller mode, celebrating excess without abandon. Stak5 is at his strongest though on songs like "Too Much For The Intro," "I'm On Forreal," and "SSE Crew Love," that display his range as an emcee, delving into concrete themes like loyalty, poverty, and loss.
Ultimately, "Trill Mixes" provides a sharp portrait of Texas hood culture, and a soulful diversion for Spurs fans waiting on San Antonio's Western Conference Semi-Finals opponent. For those who need a stronger Stak5 fix, don't miss his stark verses on hip-hop protégé Messiah's "Survival of the Trillest" mixtape debut. Forget Shaq-Fu and Tony-P, the Alamo City's latest resident emcee is for real.  Believe it.