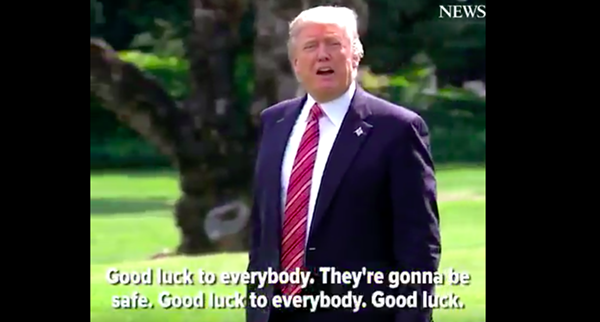 Friday afternoon,
Gov. Greg Abbott announced
he's asked President Donald Trump to declare a federal disaster declaration for Texas — a move that would open up necessary disaster relief funds.
But an hour later, as Hurricane Harvey officially became a Category 3 storm, Trump delivered his own message to Texas. Right before boarding a helicopter to jet off on a weekend trip to Camp David, a reporter shouted: "Mr. President, do you have a message for the people of Texas?"
Trump paused.
"Good luck to everybody," he said with a wave. "They're going to be safe. Good luck to everybody. Good luck."
It's unclear if he'll respond to Abbott's urgent ask.