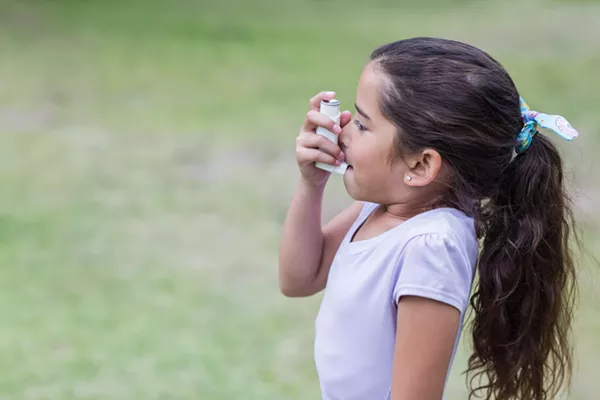 Shutterstock
Bexar county's rate for childhood asthma hospitalizations are nearly double that of the state.
Even if you're not worried about being one of the estimated
1,400 Americans
or
224 Texans
who will die annually if the Trump administration replaces the Obama-era Clean Power Plan, chances are you know or have a family member who has asthma.
And their odds look considerably worse.
The administration's much-relaxed rules for coal-burning plants would create 48,000 new cases of "exacerbated asthma" and 21,000 more missed days of school annually by 2030, according to
EPA documents
. And with child hospitalizations from asthma here almost double the state's overall rate, it stands to reason S.A. would experience more than its share of both.
In 2015, the most recent year for which data is available, 14.7 of 10,000 children 17 or under were hospitalized for asthma in Bexar County, compared to just 8.3 per 10,000 for the whole state.
"Asthma is a complex disease — we don't know all the causes — but we do know air pollution exacerbates it, which is a fancy way of saying it makes the attacks worse," said Paul Billings, national senior vice president of advocacy for the American Lung Association. "(The Trump plan) really is halting progress and putting pollution back into the air."
Even if you buy the president's
argument
that propping up the nearly flatlined coal industry will create jobs, experts point out that
asthma
and
other
respiratory issues have real economic consequences of their own. The EPA, for example,
estimates that the Clean Air Act will bring $2 trillion in economic benefit by 2020, much the result of people taking fewer sick days and racking up fewer medical expenses.
"The effects cascade," Billings said. "If a child in a polluted area has an asthma attack, we know there's a good likelihood the child will miss school, the parents will miss work and that there will be higher healthcare costs."
Stay on top of San Antonio news and views. Sign up for our Weekly Headlines Newsletter.