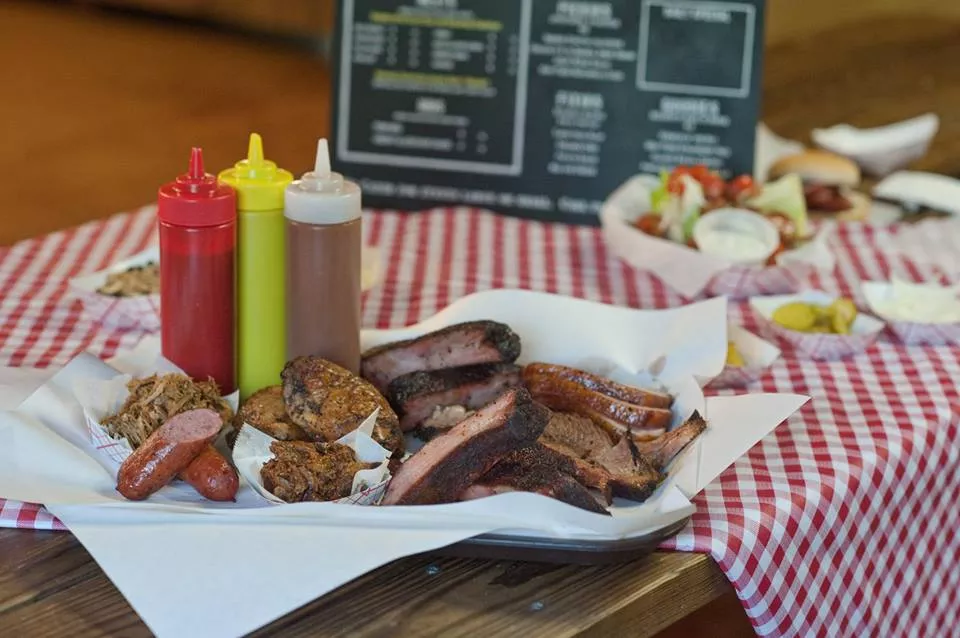 (Via)
Tickets for Texas Monthly's BBQ Fest, which goes down September 14, go on sale next Tuesday, July 29 at 10 a.m. This year, two of SA's barbecue restaurants are making their way up I-35 to participate. Jason Dady of Two Bros BBQ Market and Tim Rattray of The Granary 'Cue & Brew will join 23 other restaurants from around the state in showcasing all things meat.
"It's our third year to participate and we take a lot of pride representing San Antonio, especially on the forefront of South Texas BBQ," said Dady over email. "We typically serve our cherry glazed baby backs, brisket and the smoked brisket Frito pie which is always huge hit and something different for people to try."
Rattray, who will be fresh off Meatopia UK the week prior to the TMBBQ Fest, will serve up a smoked pork belly with a cumin and coriander crust and salsa negra.
"We were really happy to make the Top 50 list in 2013, especially since we haven't been around that long, so we're going to do anything we can do to help support the festival," Rattray said.
Tickets start at $80 for general admission and $145 for VIP access (which includes two drink tickets, a festival shirt and early access to the festival).