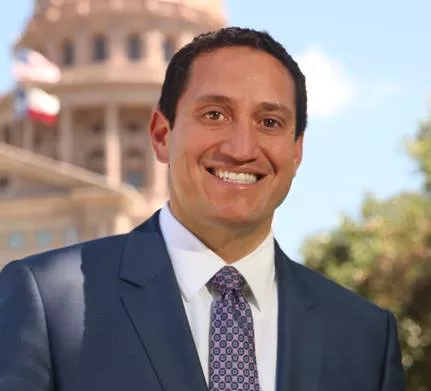 Trey Martinez Fischer/Facebook
Trey Martinez Fischer was named one of Texas' ten best legislators for the 2015 session by Texas Monthly.
A couple of San Antonio legislators made Texas Monthly's much-anticipated
Ten Best and Ten Worst
legislators list today.
The magazine releases the list after every Legislature. San Antonio Reps. Trey Martinez Fischer and Ruth Jones McClendon both made the "best" list for this session.
No one from the Bexar County delegation made the dreaded "worst" list. That group includes lawmakers such as Rep. Molly White, R-Belton, who on Texas Muslim Capitol Day asked "representatives from the Muslim community to renounce Islamic terrorist groups and publicly announce allegiance to America and our laws," according to her
Facebook page
.
Another member of the "worst" list is Rep. Jonathan Stickland, the notorious Bedford Republican whose antics included
cooking the books
for a hearing witness list, and almost
throwing down
on the House floor over a deal he struck to further restrict access to abortions.
The full list is available
here
, with a recap of the sessions and blurbs about each lawmaker available in this month's issue of the magazine.