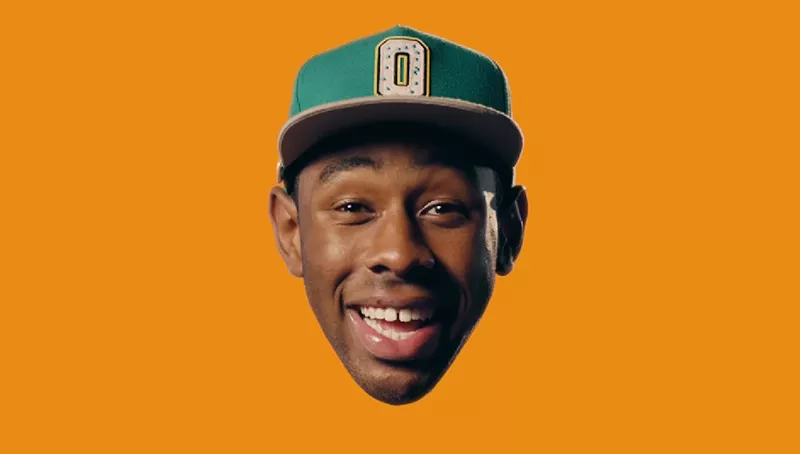 Courtesy
Tyler, the Creator
By now, you either like Tyler, the Creator, or you don't. And although he's passed the juvenilia of eating cockroaches and hanging himself in music videos, Tyler is still caught up as the ringleader of his Odd Future collective. He's grown up and so has Odd Future—Frank Ocean won a Grammy and split from the group, Earl Sweatshirt proved the hype after returning from Samoan boarding school and Tyler unveiled the Adult Swim show Loiter Squad. A lot has changed and so has the music.
Tyler's first album Bastard was preoccupied with his own press, throwing blows at blogs who wouldn't post his music. On Goblin, he desperately tried to prove Odd Future was worth the attention, cramming the group's nihilistic aesthetic into a single effort. It was bratty and earnest, but Tyler grew up—well, sort of—and now there's Wolf.
While Goblin was a theatric display of Odd Future's antics, Wolf pulled back the curtain, unveiling the talent behind it all. Tyler, the Creator vacillates between pulp-riddled ne'er-do-well and introverted adolescent. In "Domo23" he continues being the class clown ("Hit me on my beeper while Captain Hook sucks my Peter") yet in "Answer," Tyler's the insecure kid, lamenting on daddy issues ("I'm stoked that I didn't know you, but sucks you ain't give a fuck"). And he isn't shy of bearing his influences, as "IFHY" pays serious Neptunes worship through jazzy chords and a falsetto straight from Pharrell. Just like any '90s hip-hop production homage, Wolf sounds gorgeous, which starkly contrasts with Tyler's onstage persona.
The last time I saw Tyler, the Creator was during an Odd Future tour with his clan of miscreants at the White Rabbit. His vocals were reduced to mush, but suffice it to say, the crowd seemed more at place at a ramshackle punk show; bodies were thrown into mosh pits while the rest of Odd Future loitered around the stage for the hell of it. He lacked the stylish braggadocio of a headliner, but there was a weird, eerie presence about him. He had the crowd in the palm of his hands like some figurehead inciting juvenile rebellion, demanding the crowd to "kill people, burn shit and fuck school." So yeah, Tyler likes to clown around, but for a guy who surprisingly takes his craft seriously, you won't be disappointed.
Tyler, the Creator feat. Taco, $30, 8:30pm Fri, Dec 12, Alamo City Music Hall, 1305 E Houston, (210) 698-2856, backstagelivesa.com